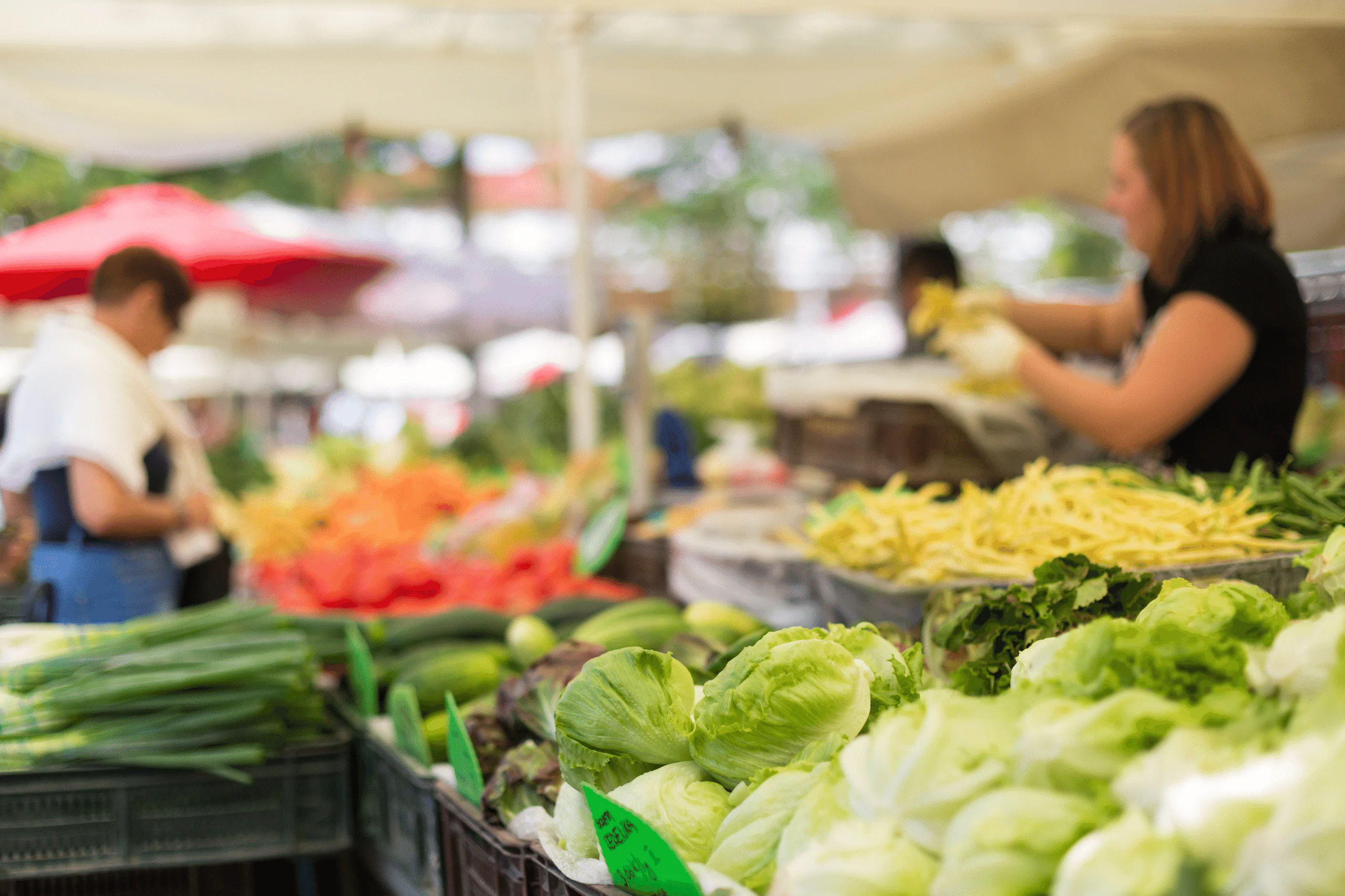 April 8, 2022 6:10 am
When most people think of farmers markets, they picture fresh produce stacked high on tables. They imagine the bustling hum of local shoppers and the kind of ingredients that make meals that taste great and provide more nutrition while supporting the local economy and food security network.
A farmers market elevates the whole community. Locally grown food can be hard to come by in many parts of the country. The wide variety of high-quality ingredients available at farmers markets brings the whole community healthy food, while putting the money back into the local economy.
But what's even more special about our own Savory Farmer's Market, held every fourth Friday at The Colony in Bastrop, TX is that you not only get access to some of the highest-quality produce you can buy, but you can also pick up unique works by local artists and artisans.
Check out some of the vendors at the Savory Farmers Market that you won't want to miss!
Lakonia Imports: Olive Oil directly imported from the family farm in Greece.
According to world-renowned olive oil experts at Brightland, it's estimated that over 70% of olive oil is fake. Since legitimate olive oil is so expensive to produce, a lot of people in the supply chain dilute and/or counterfeit products that claim to be extra virgin olive oil.
But not Lakonia Imports. From the farm to the farmer's market, there are no middlemen to dilute products or blend vegetable oils to widen their profit margins. Lakonia Imports is a family operation from the ground up.
If you've never tasted real, pure olive oil, which is entirely likely considering the state of the olive oil industry, you need to try the real stuff.
Every fourth Friday in Bastrop, TX, you get the opportunity to purchase arguably the best European olive oil available. Because you're buying it directly from the producer, you can be certain that it isn't diluted or tampered with before it reaches your dinner plate.
Savory Alaska: Wild-Caught Alaskan Seafood
Did you know that salmon fishermen in Alaska are a key to keeping the river ecosystems in balance? If too many Salmon spawn upstream, the river gets overburdened with fish.
Fishermen work with ecologists to catch a certain percentage of pre-spawned salmon before they enter the estuaries. That way, our fisheries stay in the best shape possible, and we all get to eat delicious, wild-caught seafood from Alaska.
It's thanks to our biologists and fishermen that companies like Savory Alaska can offer up fresh seafood in Bastrop, TX season after season. It doesn't get much fresher than that!
They offer five species of Alaskan salmon (King, Sockeye, Coho, Pink, and Keta), Halibut, Black Cod (Sablefish), Yellow Eye Rockfish, Black Rockfish, and Lingcod.
Local Original Art
Nothing brings your home, kitchen or office to life like art. The Savory Farmers Market is lucky to feature two distinct ceramic artists, two different jewelers, and even a candlemaker. There are also new artists and vendors joining the market each season.

The artists and artisans at Savory Farmers Market have unique styles and mediums. Each artist's work reflects an aspect of our unique culture and lifestyle. Their work can breathe life into your interior spaces.

When you visit the market, it's also a great opportunity to pick up one-of-a-kind artwork as a gift for someone special. Don't miss local artists at the market!

Don't miss out on Savory Farmer's Market at The Colony in Bastrop, TX, where you'll find high-quality produce, art, and artisanal products. Get the things you need and love while supporting the local economy and food supply network.

We'll see you there on the 4th Friday of every month!

Note:

The vendor roster for each market changes regularly based on seasonal availability of products and individual vendor schedules. Be sure to check with individual vendors to find out whether they will be at market on a particular date, or visit the Savory Farmers Market's website to view the upcoming vendors!
Looking for a home in a community with a variety of family-friendly amenities in Bastrop? Contact our team at The Colony to learn more!

Tags: Bastrop Texas, Downtown Bastrop, Farmers Market Bastrop, new homes in Bastrop, Savory Farmers Market, The Colony Bastrop, The Colony Living


Categorised in: Bastrop Local, The Colony, Uncategorized

This post was written by Jennifer Haveman