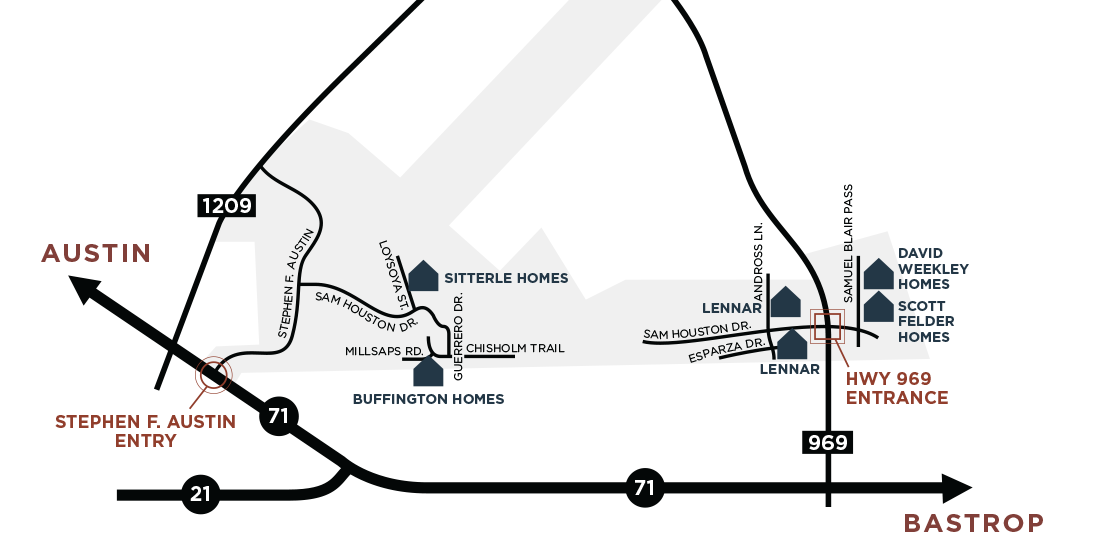 A Perfectly Centered Lifestyle
Where the magnificent Colorado River meets the peaceful piney woods of Texas is where you'll find true balance. Beyond the countless ways The Colony gives you to connect with one another, there are plenty of opportunities to disconnect outside. Surrounded by gently rolling hills and the lost pines, you can take in the splendor of the great outdoors and savor a carefree lifestyle.
Discover McKinney Roughs for yourself – a neighboring nature preserve with 18 miles of hike and bike paths and 12 miles of horseback trails. Explore rugged box canyons chiseled over millions of years. Stroll through colorful wildflower meadows. Canoe or kayak down the Colorado in perfect solitude.
Nearby, homeowners can take advantage of discounted memberships at the sensational Hyatt Regency Lost Pines Resort. Relish a day of pampering at Spa Django to rejuvenate body, mind and soul. Or take to the greens at Wolfdancer or ColoVista Country Club – two outstanding area golf courses.