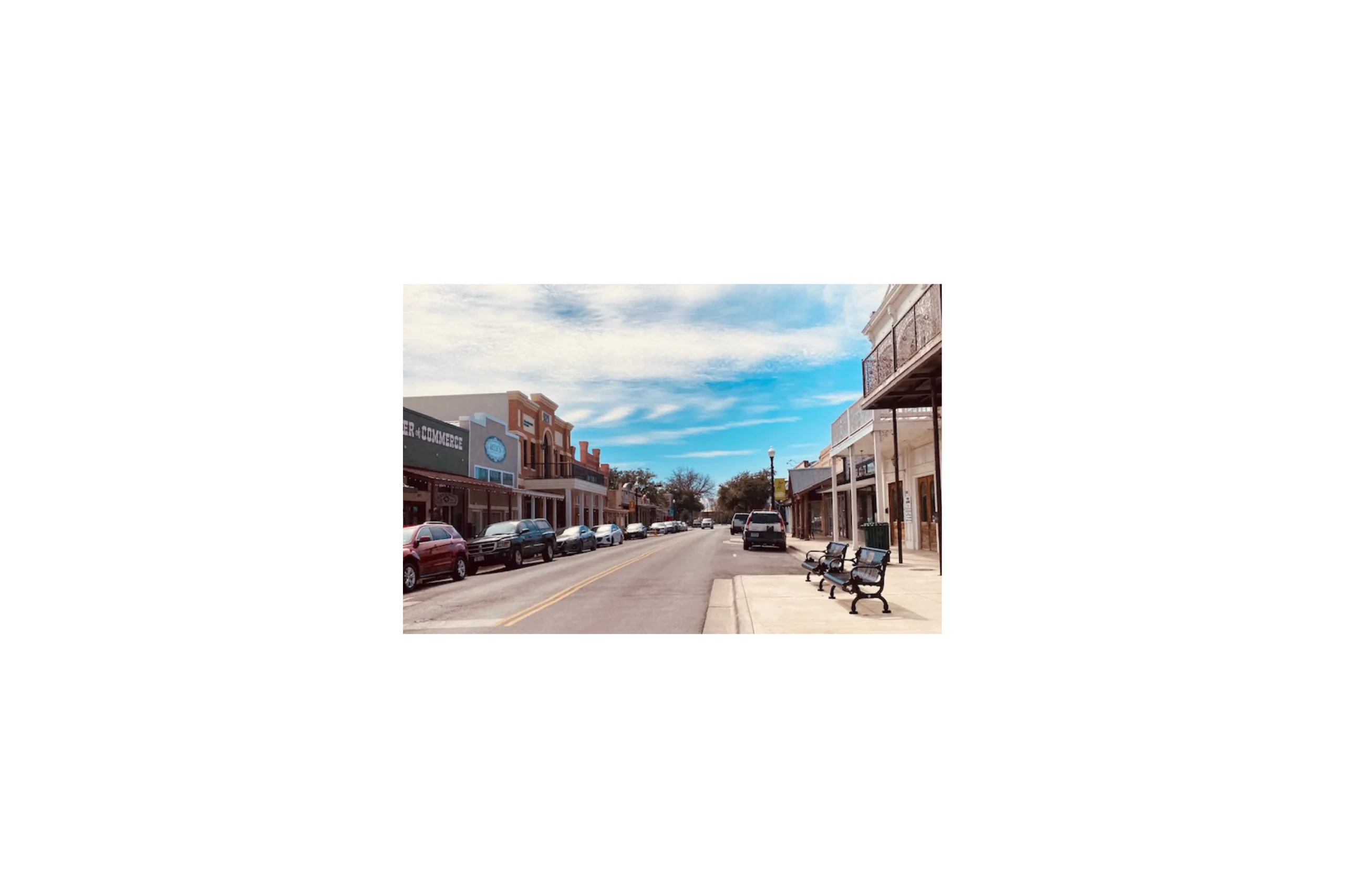 April 15, 2022 5:06 pm
A town's history is important.
People we've never met will continue to shape our reality long after they've passed on, and history is the portal through which we can understand their impact on our lives. The families, culture, politics, patriots, and bold individuals that have come before us influence our communities in a big way. It's why San Francisco's culture, economy, and the overall lifestyle turned out so differently than San Antonio.
Bastrop, TX is a great example of how a rich heritage leads to a community that just feels different. Whether it's the peaceful feeling you get looking out at the meandering Colorado River, or the craft distillery that sits next to craft breweries, one visit is all it takes to feel that Bastrop's history is alive today.
When it comes to smaller towns like Bastrop, it's easy to assume that nothing of note really ever took place. But that assumption would be wrong.
Let's take a trip through history:
Like we mentioned above, the Colorado River runs through Bastrop. If you had a time machine and traveled back to 1804 and you decided to take your canoe out for a trip down the Colorado, you'd see a company or two of Spanish soldiers camped on the East bank of the river.
Bastrop was located along the Old San Antonio Road at the time, and that made it a strategically significant point along the river and road. The Lost Pines Forest also provided the only usable timber in the area.
The Spanish, the Native Americans, freed and escaped slaves, Mexicans, the French, and eventually Texans all fought and died for this privileged piece of real estate. The strength of Bastrop's position on the river and the timber resources nearby were worth more than a few men's lives throughout Bastrop's history.
After decades of conflict, on June 8, 1832, Bastrop was officially established as a town. At first, Bastrop was platted along conventional Mexican lines (a square in the center and blocks set aside for public buildings).
But two years later, the Coahuila y Tejas legislature renamed the town "Mina" in honor of Francisco Javier Mina, a Mexican revolutionary hero. But that didn't last long. "Mina" was incorporated under the laws of the Republic of Texas on December 18, 1837, and the name was changed back to Bastrop, where it has remained ever since.
So Why Is This Important?
People fought hard for Bastrop all throughout Texas' history. While we may not have to deal with conflict with Spanish soldiers in 2022, the can-do attitude, bravery, boldness, and compassion that held communities together and won battles in the 1830's still carries on in Bastrop today.

Bastrop's tumultuous history has cultivated a reverence for peace and prosperity that anyone can feel when they visit. You can feel it during the Hero's and Hot Rod's Veteran's Day car show and you can feel it in Bastrop's historic downtown buildings and bustling downtown shops and restaurants.

We don't forget our history. Old Town Bastrop has more than 130 culturally significant buildings still standing. Churches, historic homes and civic and commercial structures have all retained their place in the city and its history. Styles ranging from double log houses to Greek Revival, Victorian, Prairie and Classical Revival all tell the history of the region and can still be seen today.

Some towns have character, and some don't. But Bastrop has charm and warmth that you can feel, see and experience every day.

We can thank generations of Texans, Native Americans, African-Americans, Mexicans, Europeans, and Tejanos who fought hard and developed this land. Because of them, we have the opportunity to live in a town that is alive with historical significance and vibrant culture, as well as the respect and reverence that comes from our history.

If you're looking for a home in Bastrop, TX, be sure to visit The Colony. Surrounded by gently rolling hills and the lost pines that were so coveted by armies of the past, you can take in the splendor of the great outdoors and savor a carefree lifestyle in peace.
Reach out today to find out more about how you can make it a reality.

Tags: Bastrop, Bastrop History, Bastrop Texas, Historical Bastrop, master-planned community Bastrop, new homes in Bastrop, The Colony Bastrop


Categorised in: Bastrop Local, The Colony, Uncategorized

This post was written by Jennifer Haveman