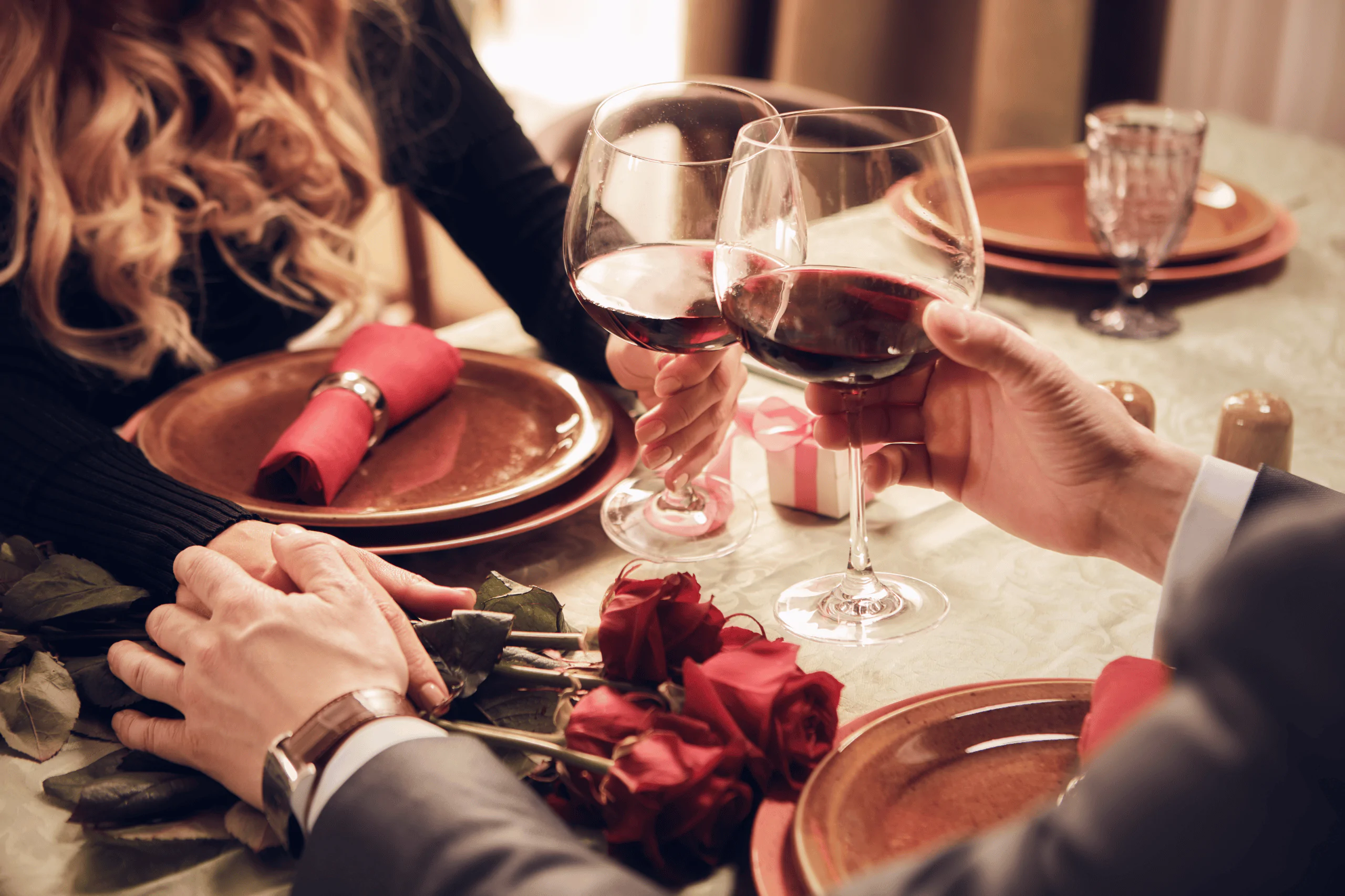 February 6, 2023 9:02 pm
Valentine's Day will be here before you know it, and there's no better way to show your love than with a romantic date night in Bastrop. With so many unique and fun things to do, you'll find it hard to choose just one! Here are a few of our favorites:
Store House Market & Eatery
Store House Market & Eatery is located on Main Street in a historic two-story building. The owner, Sonya Cote is actively involved in supporting local farmers and producers and is a proponent of using locally-ground ingredients. Not only is she a pioneer of the east Austin food scene, but she and her husband also supply much of the restaurant's seasonal ingredients from their own farm about a mile north from Store House. The restaurant is open Wednesday through Saturday from 5-10pm and on Sunday from 11am-3pm. They are closed on Monday and Tuesday.

Store House offers a wide range of meals that are perfect for couples or friends celebrating love! From grass-fed beef burgers to Texas ribeye, there's a lot to enjoy and savor at this Bastrop eatery.
Piney Creek Chop House
Truly a cut above the rest, reservations are recommended at Piney Creek Chop House, just off Main Street in Bastrop. With a wide variety of steaks and entrees and a full selection of spirits and craft beers, this is a place that makes guests feel welcomed with great dining and a relaxing atmosphere. The Piney Creek Chop House is open from Monday through Saturday from 5-10pm.
Cedar's Grill
If you're in the mood for something a little more Mediterranean, Cedar's Grill has you covered. From inspired favorites like fettuccine alfredo, spaghetti and lasagna to more exotic options like falafel and kafta wraps, you're sure to find something to tempt your palate! Cedar's features a more laid-back, casual atmosphere with an emphasis on Lebanese and Italian foods and ingredients.
Have a Picnic at the Colony!
The perfect picnic doesn't have to cost much and you can put together a memorable event for just the two of you with just a little preparation beforehand. Grab some finger foods, snacks, a bottle of your favorite wine, and a blanket, and you're set. Then, if you're a resident of The Colony, head to one of the many green spaces in our community and enjoy some peace and tranquility amid the beauty of nature with your loved one.
Great Date Night Ideas
There's so much to do and enjoy in Bastrop that you're only limited by your imagination! Have a game night, a movie marathon, a cook-off or even go stargazing. Bastrop's crystal clear skies make for excellent stargazing, even if you're a novice.

With so many things to see and do in Bastrop, make The Colony your place to unwind, relax and enjoy the perfect combination of great food, amazing scenery, and tranquility that's just a short distance from all of the modern conveniences you know and love. If you'd love to spend all holidays in Bastrop in a home you love, contact the team at The Colony to learn more about our master-planned community.

Tags: Bastrop Texas, Local in Bastrop, The Colony, The Colony Bastrop, Valentine's Date Night, Valentine's Day


Categorised in: Bastrop Local

This post was written by Jennifer Haveman