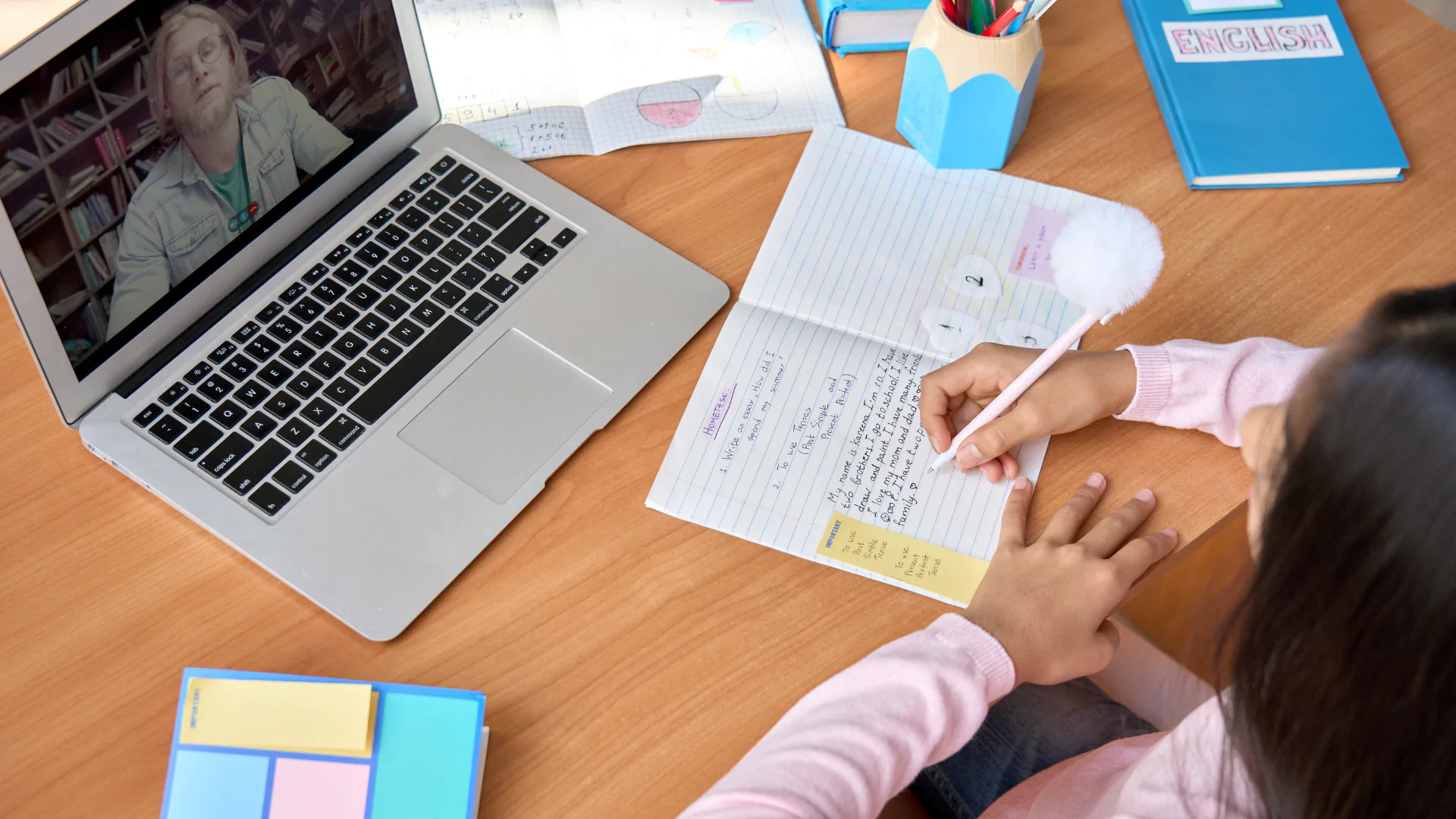 August 4, 2023 2:09 pm
The first day of school is right around the corner! Is the first day of school outfit ready to rock? Is the new backpack overflowing with new supplies? You want nothing more than for your student to succeed in the classroom. That's why we put together this plan to help you design a comfortable space in your home that encourages your student to concentrate — the ultimate study space!
Create Cozy
The first step in creating the ultimate study space in your home is finding a calm space. This space may be a flex space, a private office, or a cozy nook. We do recommend the further away from the television, the better! Distractions are the enemy of focus and productivity, so it is essential to separate the two.
Clutter is also a distraction. An organized space is a space where anything is possible — and a space where nothing gets lost. Consider creating an organization system, where small items are placed in marked containers and are stored until needed. If your student has an organized space that flows well, they can spend more time focusing on the work at hand instead of finding their supplies.
The ultimate study space should also include plenty of natural light! You can try setting up a desk near a bedroom or family room window. Be careful if you want to provide bright, artificial light, such as that from a desk lamp — in some cases, this can lead to headaches and eye strain.
A cozy, comfortable study space also comes at the right temperature. The temperature may seem like a small detail, but your child's desire and motivation to complete their homework can be shaped by the correct environment.
We encourage you to take your time in designing this study space! You may even walk through the process with your student, and learn more about their specific wants and needs. How do they learn best? What are their must-have supplies, decorations, etc.?
Furnish Cozy
When it comes to furnishing a study space for your student, there are the essentials! You can list everything you'll need: a desk, a chair, potentially a comfortable reading chair, a computer, etc. Every student is different, and you may add to this list as the school year progresses.
As you shop for study space furnishings, you'll find you have options that fit your specific needs. Consider trying an adjustable desk if your child prefers standing, or even an adjustable lamp they can angle however necessary. For younger students, desk buddies can be helpful to make the space fun!
Back to School
You'll be happy you set up their study area come August 16th when Bastrop ISD students return for their first day. Your kids will be ready for homework on day one — but hopefully, they don't have any! Regardless, you'll be prepared to help your kiddo achieve success. Bastrop ISD has exciting plans for the year, too. 2 new elementary schools are on the way, including one right here in The Colony! Learn more about the school district you'll be part of as a resident of our master-planned community here.

Tags: Back to school, Bastrop Texas, life in Bastrop, master-planned community Bastrop, New School Year, Studying Tips, The Colony, The Colony Bastrop


Categorised in: Lifestyle, The Colony

This post was written by Jennifer Haveman