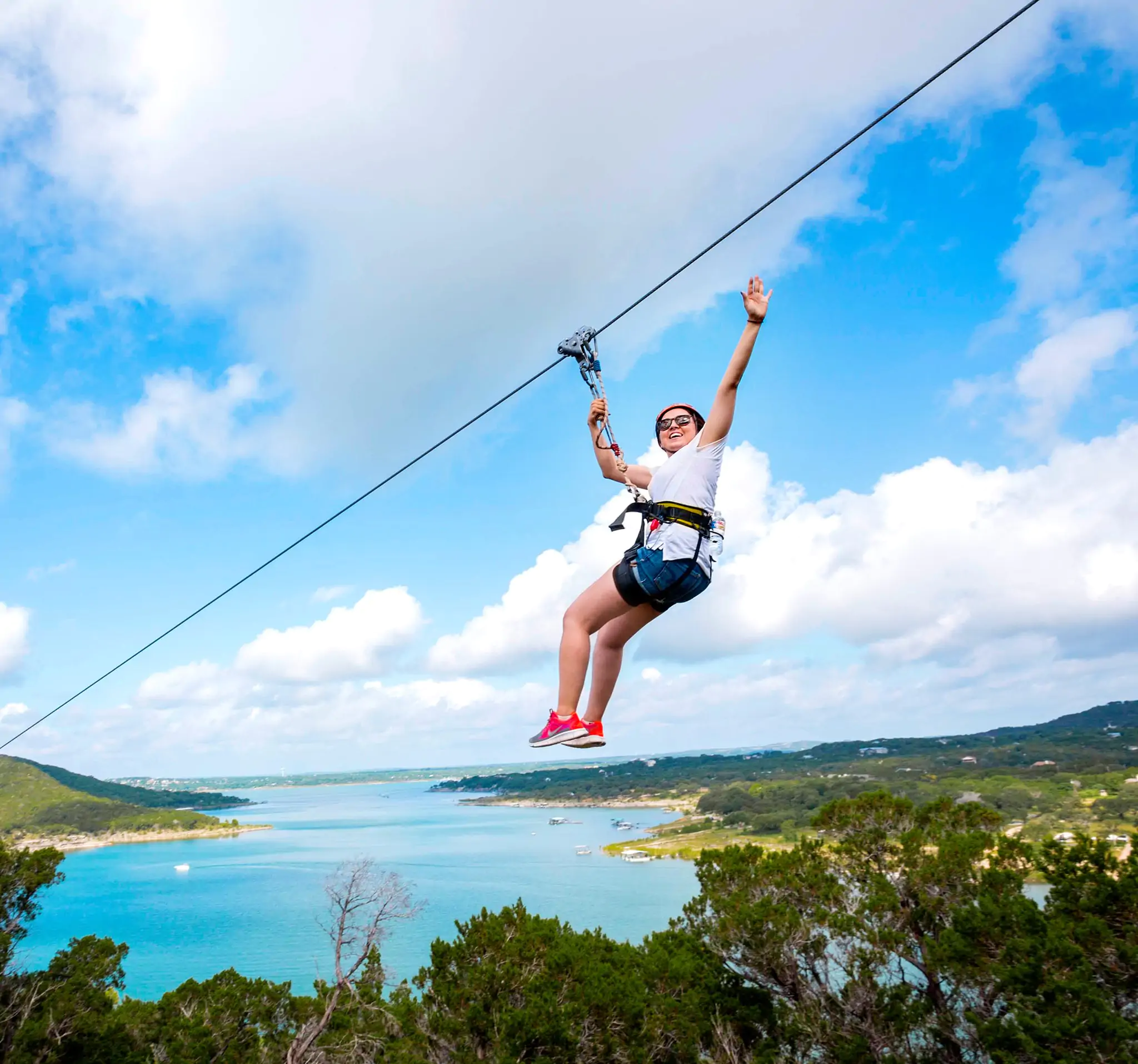 March 10, 2023 4:33 pm
With Spring just around the corner and bright sunny days ahead, you'll want to get outdoors! Whether it's a picnic, walk around the park or sunbathing at a local watering hole, outdoor activities are all the rage. And when it comes to spring break destinations, Bastrop, Texas, is the place to be if you want to enjoy a week of fun without having to go too far from home.
If you've decided to stick around Bastrop in March and are seeking spring break activities nearby, look no further. The ultimate spring break awaits!
Spend A Day in Downtown Austin
One of the many perks about living in Bastrop is that Austin is just a few minutes away! From watching the sunset from a rooftop restaurant to hitting up a new disc golf course, no matter how you enjoy spending your spring break, you can always find an adventure in downtown Austin.

Below are some notable places to explore with your friends and family during Spring Break in Downtown Austin.

2. Zilker Park 

Zilker Park is a 361-acre park in downtown Austin, just off Lady Bird Lake. The park was established in 1917 and features picnic areas, bike/canoe rentals, a disc golf course, a big playground for children, the Zilker Zephyr train, and Barton Springs Pool, an urban sanctuary where swimmers plunge into 68-degree, spring-fed waters. The park also hosts notable events such as the Austin City Limits Music Festival during the fall, and the Austin Kite Festival which takes place next month.

3. Lady Bird Lake 

Lady Bird Lake, located just south of downtown Austin, the 468-acre reservoir is a popular destination for water sport lovers. Every day of the week, you can expect to see kayakers, canoers, rowers, and paddle boarders on the water. In addition, six watercraft rentals, including Zilker Park Boat Rentals and EpicSUP, are positioned along its shores, making it easy for tourists to get on and get out there.

So what if canoeing or kayaking isn't for you? Enjoy the tranquil views of the reservoir from the Ann & Roy Butler Hike-and-Bike Path and the several lakeside parks it passes through.

4. Waterloo Park

Waterloo Park is located between 12th & 15th Streets along Red River and is a massive 11 acres that include spaces that reflect the landscapes of Austin and Central Texas, including hill country gardens with oaks and native plantings, wetland spaces that create places for play and relaxation, expansive lawns for gathering and activities, and more than a mile and a half of trails within the park.

5. Blanton Museum

The Blanton Museum of Art, located on the University of Texas at Austin campus, is the city of Austin's principal art collection. The Blanton has about 21,000 works of art ranging from ancient Greek pottery to abstract expressionism. With a year-round calendar of temporary exhibitions, art enthusiasts are guaranteed to find new and old favorites at the Blanton.

Visitors to Blanton museum can also participate in various educational and public activities, including lectures, tours, and workshops. The museum also contains a gift store and a café serving sandwiches, salads, and pastries.

6. Stroll Around in Bastrop State Park

Bastrop State Park is so close; you'd think it was in the city limits. The Bastrop state park occupies 2,000 acres of pine woodland in central Texas. It has an 8.5-mile trail that surrounds the stunted woodlands in the park.

The park features an 18-hole golf course that spans through the forest, and during summertime, the swimming pool is open so visitors can cool off. Squirrels, armadillos, white-tailed rabbits, and rabbits can be found in several wildlife attractions in the park. The park is a perfect destination for anyone planning a vacation in Bastrop.

The park provides several amenities and facilities that give visitors a nice and fun-filled time during their stay there. Activities in Bastrop park include swimming, fishing, hiking, geocaching, biking and driving, camping, and participating in their nature program.

7. Lake Travis Zipline 

Lake Travis Zipline Adventures is one of the most exciting destinations in Austin, Texas, for thrill seekers. Feel the exhilaration of flying over Lake Travis from 22 floors above the water. Hiking on the nature trails between zips will provide spectacular views of Lake Travis.

Enjoy the longest ziplines in Texas on a 3-hour tour with five ziplines! Enjoy unlimited access to the private lakefront property, which includes barbecues, beach games, loungers, and hammocks.

And after a thrilling zip line ride, you may decide to cool off by swimming in the lake from a private pier, have a family picnic, or simply relax in one of the many lounge chairs.

8. Hyatt Regency Lost Pines Resort & Spa

The Hyatt Regency Lost Pines Resort & Spa, located on 405 acres of picturesque landscape along the banks of the Lower Colorado River between Austin and Bastrop, offers a wonderful Texas wilderness vacation for families of all ages. The resort has 490 hotel rooms and over 240,000 square feet of outdoor event space, including pavilions and an amphitheater.

Amenities include the Lost Pines Golf Club, Lost Pines Spa, and Renegade Trailhead equestrian facility. Aside from golf, spa, and horseback riding, guests will enjoy exploring the adjacent 1,100-acre McKinney Roughs Nature Park; kayaking and rafting; hiking and birding along 18 miles of trails; archery and trap shooting; swimming and floating at the Crooked River Water Park; nightly s'mores roasts at outdoor fire pits; and a plethora of other recreation activities.

9. Lady Bird Johnson Wildflower Center

Lady Bird Johnson Wildflower Center in Austin, Texas, is dedicated to inspiring the conservation of native plants. Located in a quick but quiet ten miles from downtown Austin, The Lady Bird Johnson Wildflower Center is a botanical garden open to the public year-round and has become a favored venue for everything from conservation-focused conventions to beautiful weddings.As a resident of Bastrop, the fun doesn't end when spring break ends. We get to enjoy all the fun our area has to offer—year round! If you're looking for a home that is near all the fun, look no further than The Colony in Bastrop. Our master-planned community gives residents a variety of amenities including pools, parks, playgrounds, trails throughout, and a disc golf course—coming soon! Visit our website to view available homes or to contact our team to learn more.

Image from Lake Travis Zipline Adventures.

Tags: Bastrop ISD, Bastrop local, Bastrop Texas, life in Bastrop, Spring Break, Spring break Bastrop ISD, The Colony, The Colony Bastrop, Things to do on Spring Break


Categorised in: Lifestyle

This post was written by Jennifer Haveman