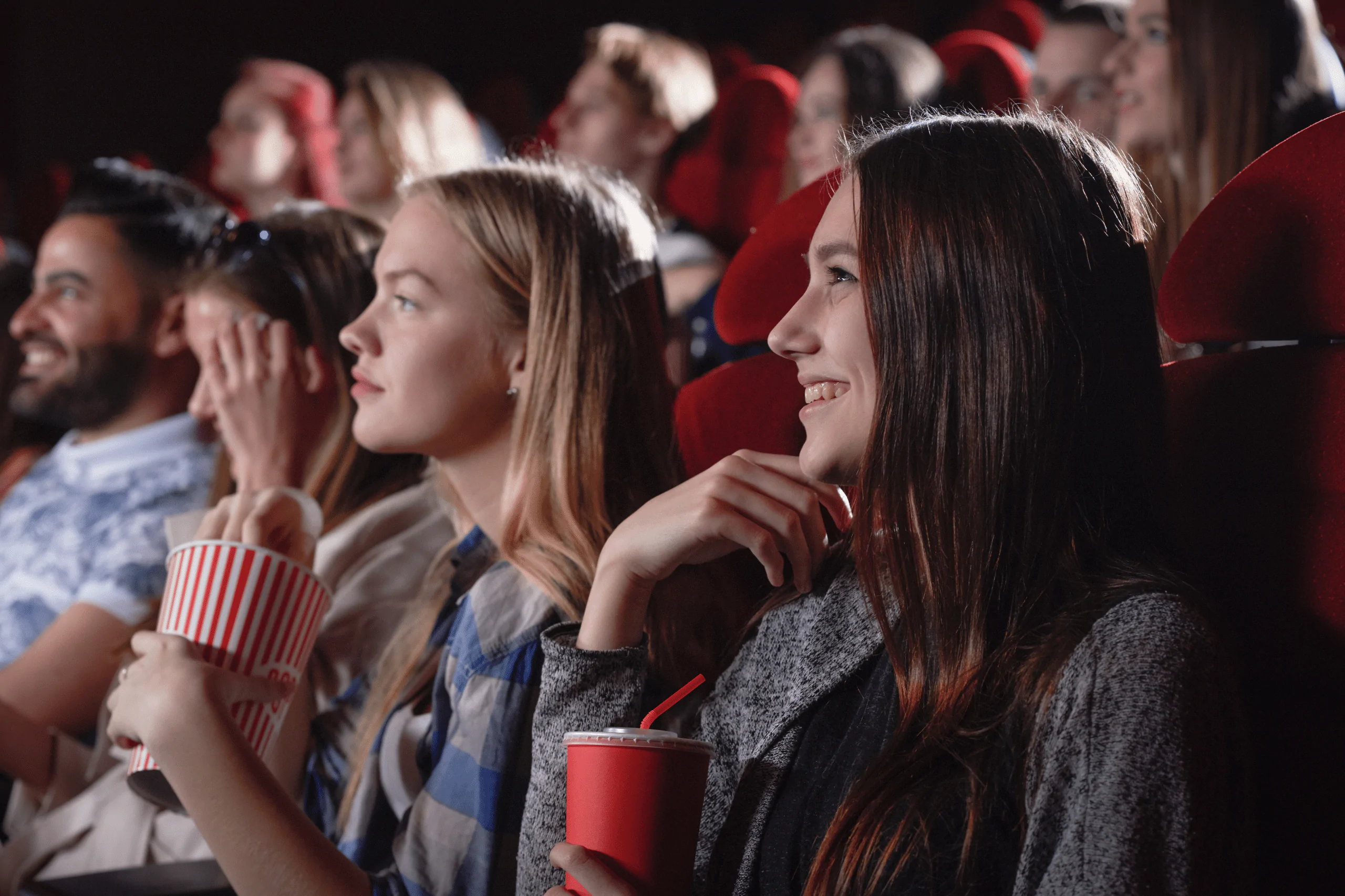 July 8, 2022 8:46 pm
Sinking into a theater chair with popcorn and the a/c blasting while it's 95 degrees with 90% humidity outside is heavenly. Movie theaters provide a perfect low-key summertime experience, and Bastrop's very own Film Alley has something special for families who are looking to go out to the movies more this summer.
Film Alley in Bastrop is offering $.50 movie tickets to a 10 AM showing of a family film every Tuesday this summer. The promotion is called the Family Film Festival, and it runs from June 4th- August 13th, 2022. You can also get popcorn and a drink for $3.50 at the festival showings.
All proceeds from the Family Film Festival go to the local non-profit Down Home Ranch, which specializes in empowering the lives of people with intellectual and developmental disabilities through social, educational, residential, and vocational opportunities.
There's no reason to not bring the kids out to see some of their favorite movies this summer, especially knowing that all proceeds go to such a worthy cause in our community. Let's take a look at some of the titles playing the rest of this summer at the festival.
Upcoming Family Film Festival Showings
July 9 – How to Train Your Dragon
July 16 – Minions
July 23 – The Secret Life of Pets
July 30 – Sing
August 6 – The Lorax
August 13 – The Cat in the Hat
If you're looking to make an entire air-conditioned day out of it, then Film Alley can provide. Not only are they showing $.50 movies during the festival, but they also offer 16 bowling lanes, a 50+ game arcade, pool tables, a full bar, and a full grill menu. If someone's having a birthday or you're planning a bigger event, Film Alley also offers birthday and corporate events.
Family Life In Bastrop
Non-profit partnerships and events like the Family Film Festivals are a big reason why Bastrop's such a great city for families, and also why our population has grown so much recently. Bastrop's population has grown over 70% since the year 2000!

The community is what makes Bastrop a special place to live. The Family Film Festival is a prime example of how our community stakeholders partner up to make life better for everyone.

On top of that, people love Bastrop's warm weather, access to nature, favorable economic and regulatory environment, and a culture that is unique to the Texas Hill Country. People are moving in quicker than ever before to take advantage of the family-friendly lifestyle so close to Austin.

If you're one of the many families looking to settle down in the greater Austin area, then The Colony is a community that deserves your attention. Located within Bastrop, The Colony is a master-planned community that offers dream homes with access to exclusive amenities, parks, and more.

The Colony allows you to be close to Austin, but still be far enough from the city to get into nature. Just imagine sitting on your back porch in the evening after your work day, listening to the migratory birds chirp as you gaze at the setting sun, while enjoying watching your kids play safely in the yard. This vision can be your new reality. Contact us today to find out how to make it happen at The Colony.

Tags: Bastrop, Bastrop Texas, Family Film Festival in Bastrop, life in Bastrop, Summer Events Bastrop, The Colony Bastrop, things to do in Bastrop


Categorised in: Bastrop Local, The Colony

This post was written by Jennifer Haveman