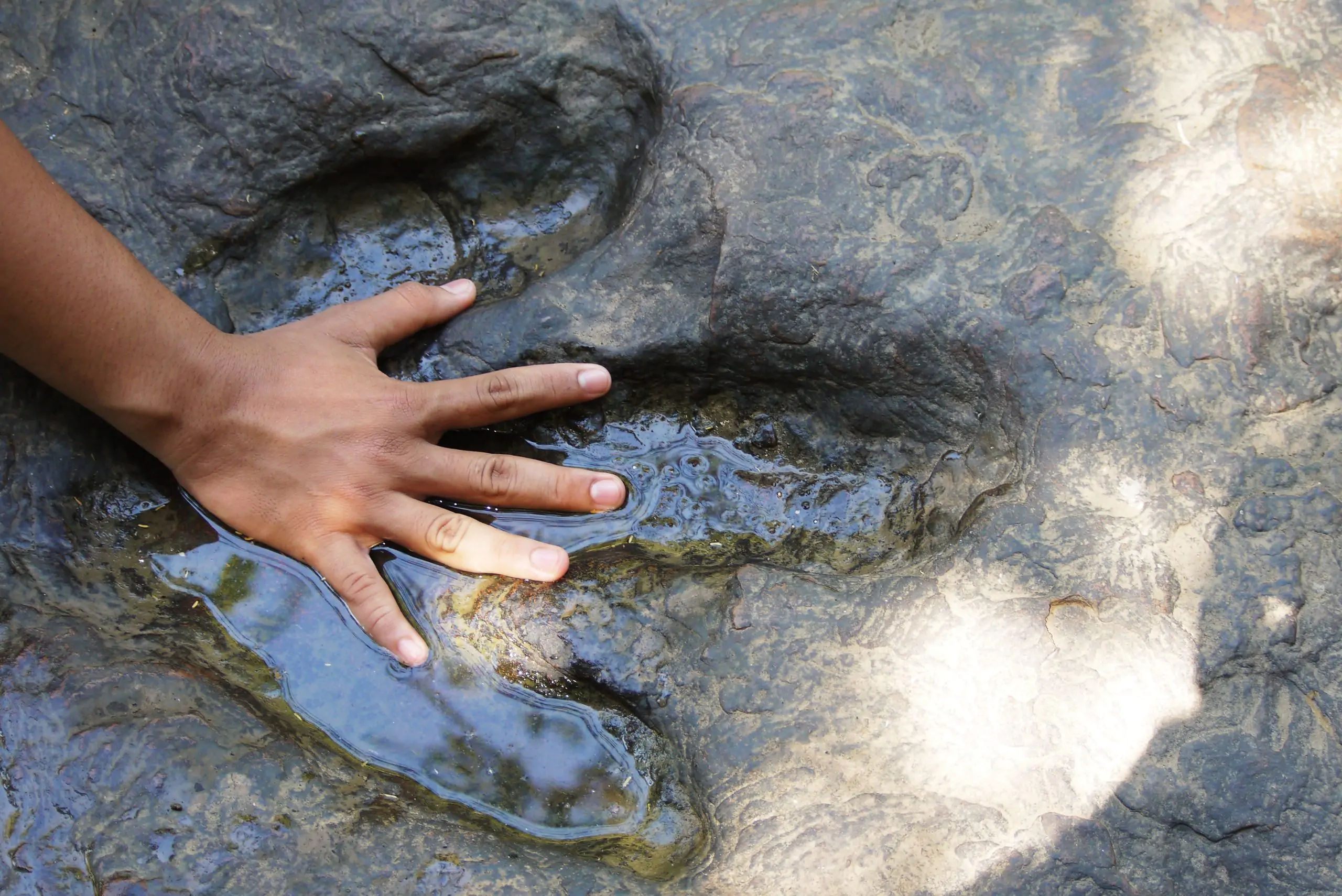 July 21, 2023 2:44 pm
Everyone loves dinosaurs, right? Dinosaur Park in Cedar Creek, near Bastrop, offers the chance to see the Jurassic wonders up close and personal—not just the skeletons, too. The park features life-size replicas of real dinosaurs set in a nature park. You will be in awe at the realistic characteristics, such as skin texture, color, and sheer size. Static statues range from a 2-foot Compsognathus to the 123-foot Diplodocus, the longest dinosaur to live.
Why Dinosaurs?
It all started with a love of dinosaurs. Dinosaur Park is a small, family-owned business started in 2002 to satisfy the curiosity of the owners' 3-year-old son. The son's enthusiasm spread to the whole family, and their hobbies became all about dinosaur topics, watching documentaries, doing dino crafts, searching the web, reading books, and playing dinosaur games. But the dinosaur museums they found only displayed skeletons. They wanted a place where dinosaurs appeared in their own natural environment, with realistic statues of scientifically correct sizes and features. A place for kids to learn, run, and play. The family opened the park in 2005, and each year gets better and better.
The Dino Trail
The whole family is sure to adore this outdoor adventure. You can walk through a tree-lined nature trail to see the dinosaurs set among the plants, trees, and rocks. Educate your kids as you go along, encouraging them to imagine each dinosaur doing what it does best in its natural environment. Keep an eye out for the real wild rabbits, lizards, and roadrunners that roam the park alongside their historical mates.
Use the color-coded shapes to find out the length of the dinosaurs like the huge Diplodocus, an herbivore from the late Jurassic period. You can also enjoy games, such as I-Spy-A-Saurus or a treasure hunt! Follow the signs or online guide to look for dinosaur footprint clues to find the hidden treasures on the trails.
Unfortunately, you can't touch most of the dinos, but for a real up-close encounter, you can get your picture taken with a few of the creatures! Plus, you can dig for fossils in the Dino Dig sand. Bring a picnic (no glass or alcoholic beverages) and dine at a picnic table before enjoying the swings and playground. You can find many dino-themed gifts at the store, and if your kiddos want more than just a walk-through, you can book the park for birthday parties.
This park is budget-friendly at $11 for adults/teens, $10 for kids up to 12, and free for toddlers under 2. You can also bring your pets under 30 pounds. They must be leashed and cleaned up after. Visit the park from 10 AM to 4 PM daily through August 20th.
Bonus Perks
This park is the gift that keeps on giving even after you leave. Keep your wristband, and you can get rewards from local merchants! You can get discounts on pizza and other Italian eats, cupcakes, sugary treats, coffee, gelato, pork tacos, and gorditas.
The Colony Trails
There may not be any dinosaurs on our trails, but you can walk with nature anytime you want when you live in our green-minded community. You can enjoy multiple community pools, pocket parks, playgrounds, fitness centers, and a dedicated dog park. Contact us today to find your dream home right here in Bastrop!

Tags: Bastrop Texas, Dinosaur park, fun in Bastrop, life in Bastrop, Near Bastrop, The Colony, The Colony Bastrop, things to do in Bastrop


Categorised in: Bastrop Local, The Colony

This post was written by Jennifer Haveman