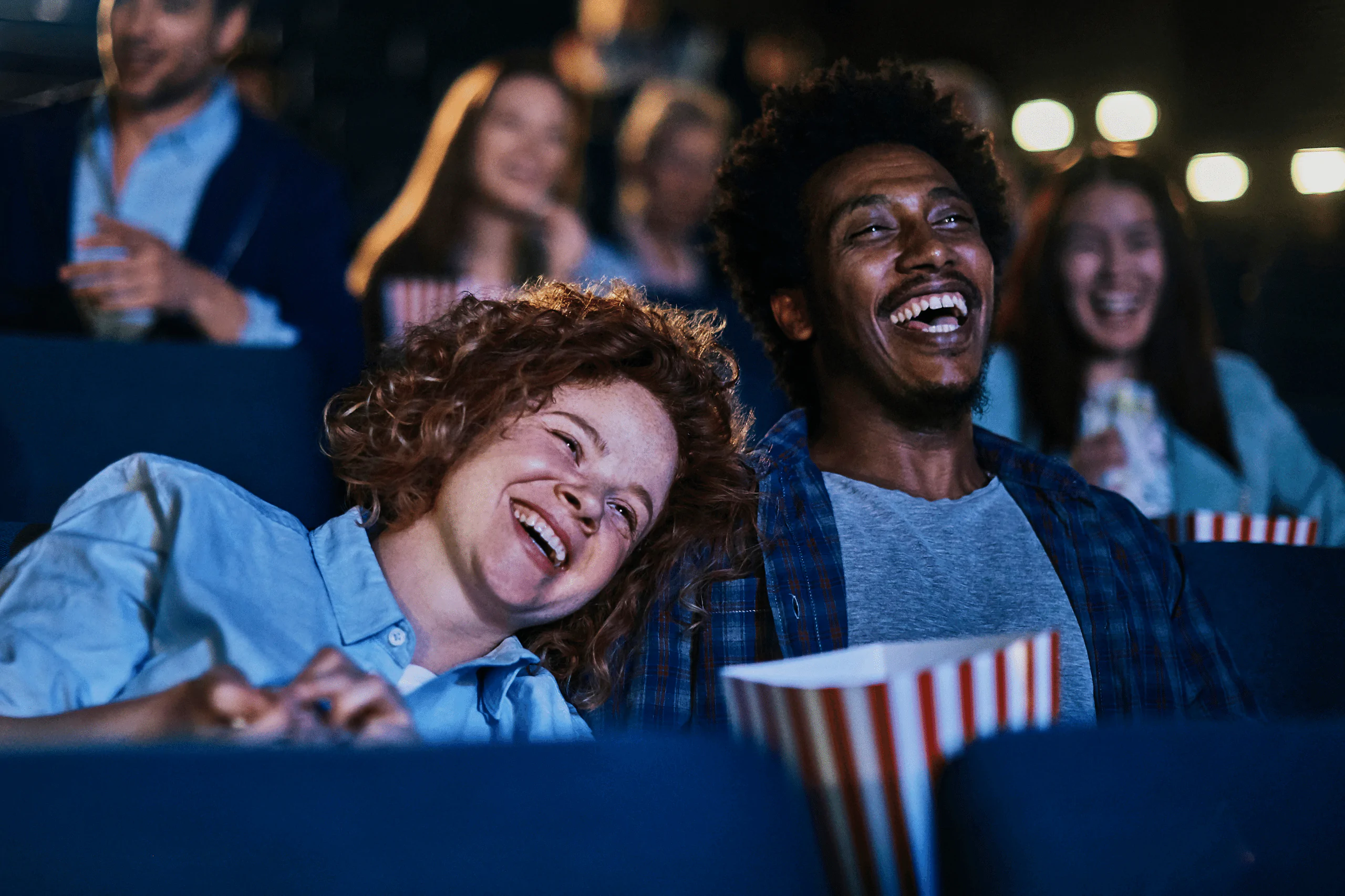 April 22, 2022 9:01 pm
Movies on the big screen offer a brief escape from daily life by taking you on an immersive adventure for a couple of hours. When you combine your movie with good food and crisp air conditioning, the experience can be something truly special.
But can your movie-going experience get even better? Yes it can!
Bastrop's Film Alley goes several steps beyond the average movie theater experience. Located just 10 minutes from The Colony in Bastrop, Film Alley offers cutting edge ST-Immersive movies and more.
The ST-Immersive movie experience puts you in front of a bigger screen with sharp 4K projection, DTS:X® immersive sound, and luxury stadium seating. ST-Immersive movies elevate your senses and put you in the middle of the action.
But there's more! Film Alley isn't just about movies…
At Film Alley, you can find bowling, arcade games, food and even stand-up comedy on Saturdays. Their location and offerings make it a versatile entertainment hub that you can enjoy with the whole family or on a romantic date with your sweetheart.
A One-Stop Entertainment Shop
Film Alley in Bastrop, TX is a one-stop entertainment shop for you and your family.
Their bowling alley not only offers traditional bowling and league play, but they also offer a new immersive bowling experience called SPARK. SPARK spices the game up by overlaying different games on top of regular bowling. Kids love it. Film Alley has the only lanes in Texas to offer SPARK play.
On top of that, Film Alley's Redemption Arcade offers the latest gaming titles. Everything you could want to play is loaded onto a game card that gives you access to consoles, traditional games, and prizes.
If you and the kiddos are hungry after bowling and gaming, there's no need to pack up and go looking for a restaurant. You can get some of the best pizza, burgers, and more right at Film Alley.
If you're looking for a night out without the kids (and you want to laugh uncontrollably) Film Alley hosts live stand-up comedy Saturday nights at 8PM. As long as you're 17 or older, you're welcome to come laugh until it hurts at some of the most talented comedians in the area.
Another Reason Why Bastrop, TX is Growing
Film Alley is part of a growing supply of entertainment options that helps to provide an elevated experience for Bastrop residents. Community members not only have access to good food, good people, beautiful scenery, nature, Austin, and San Antonio…They also get to blow off steam alongside their families or enjoy a night out without having to leave town.

It's one of many reasons why so many people are finding that Bastrop is a perfect fit for them and their family. Between 2010 and 2018, Bastrop grew over 30%. The weather, the people, the community, the cost of living, and the entertainment options located so close to major cities are big reasons for the rapid growth.

If you're among the people searching for new homes near Austin, TX, be sure to check out what The Colony has to offer. Not only does The Colony give you access to nearby cities and great entertainment, but you also can build new, affordable homes in communities that put their residents first.

Reach out today to find out more about how you can make your dream home in Texas a reality.

Tags: Bastrop local, Bastrop Texas, Colony Texas, Film Alley Bastrop, fun in Bastrop, new homes in Bastrop, Stand-up Comedy Bastrop, The Colony, things to do in Bastrop


Categorised in: Bastrop Local, The Colony

This post was written by Jennifer Haveman