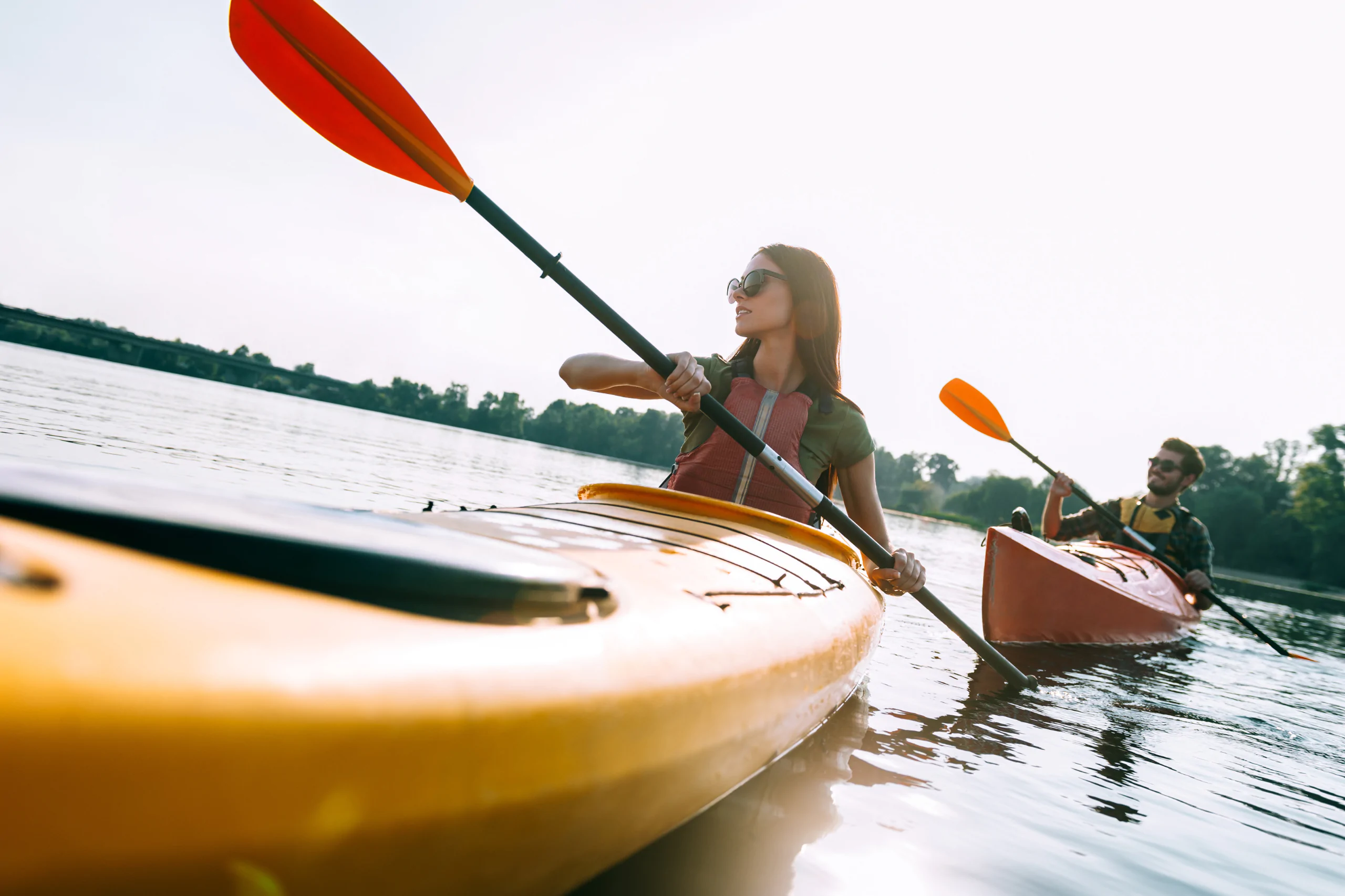 May 13, 2022 7:31 pm
Memorial Day in Bastrop, TX
Making plans for this Memorial Day weekend?
Bastrop is the perfect place to spend a 3-day weekend as summer kicks off. You can explore the great outdoors, go camping, float the river, or relax in style at great restaurants and wineries in the area.
The school year is winding down, the weather is getting hotter, and the options for fun in the greater Austin area are ramping up. Here are just a few fun ideas for celebrating the long Memorial Day weekend in Bastrop.
Camping, Glamping, and Exploring The Lost Pines
Bastrop offers a wide variety of outdoor adventures thanks to its perfect location on the banks of the Colorado River and close proximity to the Lost Pines Forest. Whether you're into hiking, fishing, bird-watching, kayaking, or camping, you'll find it in Bastrop.
For those into hiking and nature, the whole family can spend at least a day exploring the famous loblolly pine trees in The Lost Pines Forest. These trees are unique to the Texas Lost Pines Forest and are thought to have originated during the Ice Age!
Bastrop also has a wide variety of places to park an RV, rent a cabin, or pitch a tent and camp this memorial day. Be sure to check out these spots if you're camping or RVing:
Bastrop State Park – offers rustic cabins to RV sites to tent camping
9E Ranch – offers more upscale cabins on a private ranch in the Lost Pines Forest
Basin RV Park – situated right on the Colorado River, perfect for relaxing, fishing and floating
Lake Bastrop North Shore Park – offers lakeside RV sites and campsites
From canoeing, swimming, golfing, wildlife viewing, or hiking, and camping, Bastrop serves up a complete camping adventure that the whole family can enjoy.
River Adventures
The Bastrop River Company is a safe, fun, and easy way to get out on the water this Memorial Day. They offer everything from 2-3 hour paddles to multi-day adventures on the rivers surrounding Bastrop.
Their most popular river adventure is the El Camino Real Paddle Trial. Great for beginners and experienced paddlers alike, this trip begins right at The Bastrop River Company HQ and ends 6 miles down river at a nature park.
This trip is a great option for people with busy Memorial Day schedules. The check-in process is quick and easy. You launch right from Fisherman's Park and spend 2-3 hours on the water until you exit the river at the Colorado River Refuge. Then their shuttle brings you back to The Bastrop River Company HQ to complete the journey. It's a perfect way to get some light exercise, get into nature, and experience something you won't soon forget.
Wineries and Restaurants
If outdoor adventures aren't your strong suit, Bastrop still has you covered when it comes to Memorial Day fun. Between the restaurants, wineries, and entertainment options, you can spend the weekend relaxing and immersing your senses in the best food, drink, ambiance, and scenery around.
Here are some can't-miss restaurants in Bastrop:
Cedar's Mediterranean Grill – Heart Healthy Italian and Lebanese Cuisine
Anita's Cafe – Unrivaled Breakfast Spot
Billy's Pit BBQ – Best BBQ Around
Don't miss these wineries, distilleries and breweries either:
Colorado River Winery – Tasting Room and Local Wines
Copper Shot distillery – Small Batch Distillery with Patio
602 Brewing Company – Food and Brews
Falling in Love with Bastrop?
If you've ever visited Bastrop, then you know how easy it is to fall in love with the city. Bastrop's captured more than a few hearts in the last decade. The population increased by 33.74% since the most recent census!

But despite the recent boom, Bastrop retains its charm. The traffic is mellow, the scenery is unspoiled, and people truly care about keeping Bastrop a great place to live. More and more people are finding out that you don't have to sacrifice access to nature, kind neighbors, and a spectacular quality of life to live near Austin.

If you're considering moving to the greater Austin area, The Colony is worth taking a hard look at. We offer the opportunity to live in beautiful, secure, amenity-heavy neighborhoods with great schools, great people, and everything else that Bastrop has to offer.

If you're visiting Bastrop this Memorial Day weekend and you fall in love with the city, reach out and contact us for more info about finding the perfect home in our community.

Tags: Bastrop Texas, Memorial Day Bastrop, The Colony Bastrop


Categorised in: Bastrop Local

This post was written by Jennifer Haveman