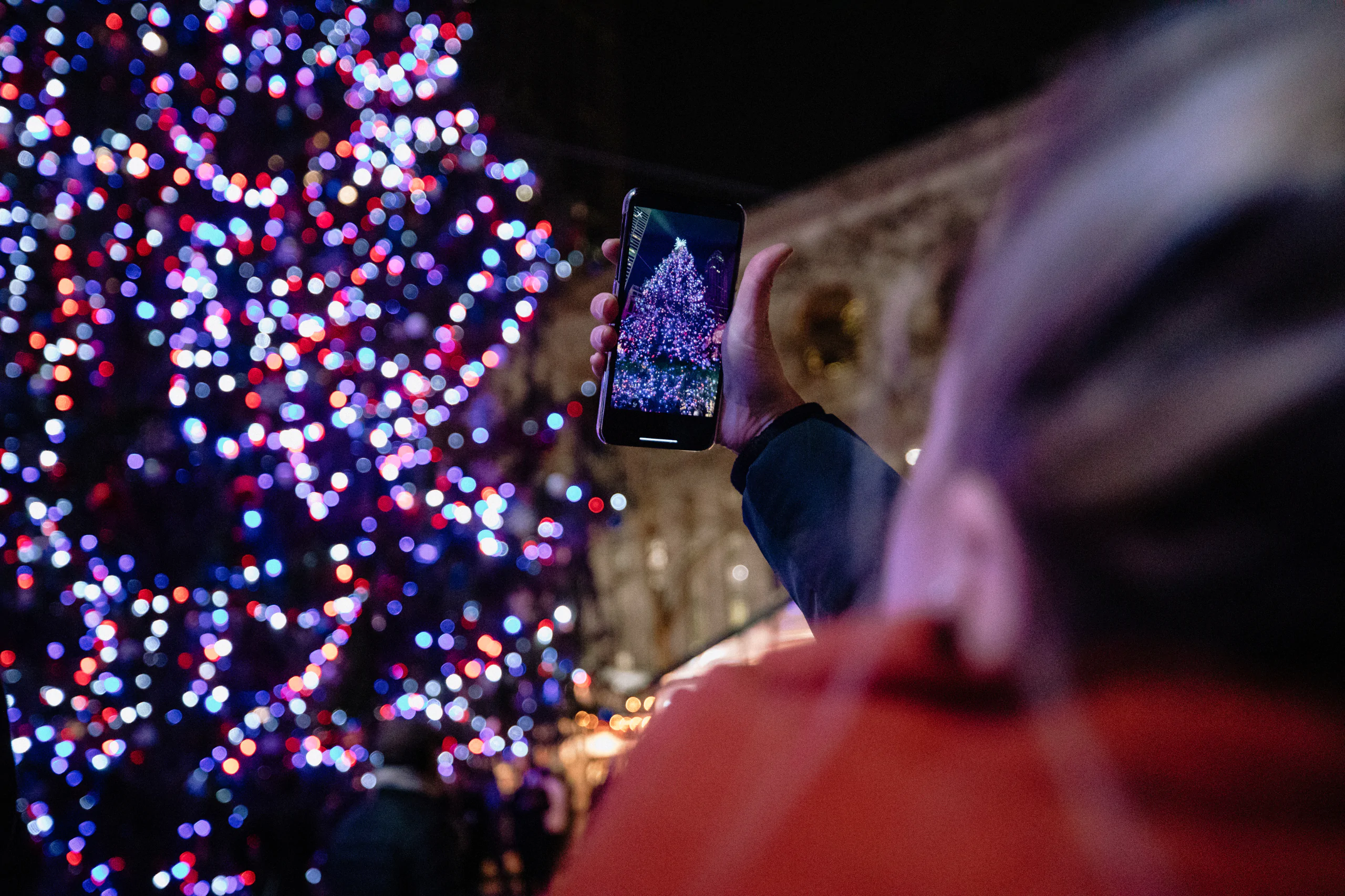 November 28, 2022 4:20 pm
The Christmas season in Bastrop officially kicks off in late November! Whether you're into holiday shopping, looking at Christmas lights, or catching a holiday show, there's a lot going on this season. Here are a few fun upcoming events to mark on your holiday calendar.
Bastrop River of Lights
Impressive Christmas light displays will line June Hill Pape River Walk from November 25th – January 2nd, 2023. Grab some hot cocoa to-go and bring the whole family to take in the lighted displays in a variety of seasonal themes. The River of Lights display will be every night from dusk until 10 pm.
To access the half-mile riverside promenade of lights, come down the stairs west of the intersection of Main and Pine Streets. There is also a fully accessible entrance at Fisherman's Park on Farm Street. There's no better way to get in the holiday spirit.
Theater: Christmas Chaos
How about a Christmas show to up the spirits even more? Michael Wehrli's "Christmas Chaos" will play at The Bastrop Opera House on December 2, 3, 9, 16, 17 at 7:30 pm, and December 10, 11 at 2:30 pm.
What's the play about?
A professional theater company gets stranded on their way to a show, so a rag-tag group of local actors and theater people throw together their own version of Dickens's "A Christmas Carol" to keep the spirit alive. Get your tickets on the Bastrop Opera House website.
Life in Bastrop
If this holiday season is anything like the past, we most likely won't get a white Christmas in Bastrop, but that doesn't take away from the fact that this is a wonderful place to call home—especially during the holidays. The weather is great, the people of Bastrop are friendly, and there are opportunities around every corner for great food, retail, entertainment, and employment.

Between the new film studio breaking ground in Bastrop, corporate HQs in Austin bringing in professionals from around the world, and Bastrop's push to become a cultural center, we are seeing a lot more people move to the area to take part in this great city. Everything important is close by and high quality, and that makes people say "yes" to moving here.

If you're ready to make the move, The Colony in Bastrop makes buying the perfect home near Austin an easy decision. Our master-planned community has thoughtfully-designed homes and family-friendly amenities for our residents to enjoy.

When you move here, you get peace, quiet, and a life surrounded by nature and everything your family needs to thrive.
Take a look at our current inventory for a better idea of what's available for quick move-in, and feel free to reach out and contact us for more info and details on how to find your next home in The Colony.

Tags: Bastrop Christmas, Bastrop local, Bastrop Texas, fun in Bastrop, life in Bastrop, Lost Pines Christmas Events, The Colony, The Colony Bastrop


Categorised in: Bastrop Local

This post was written by Jennifer Haveman