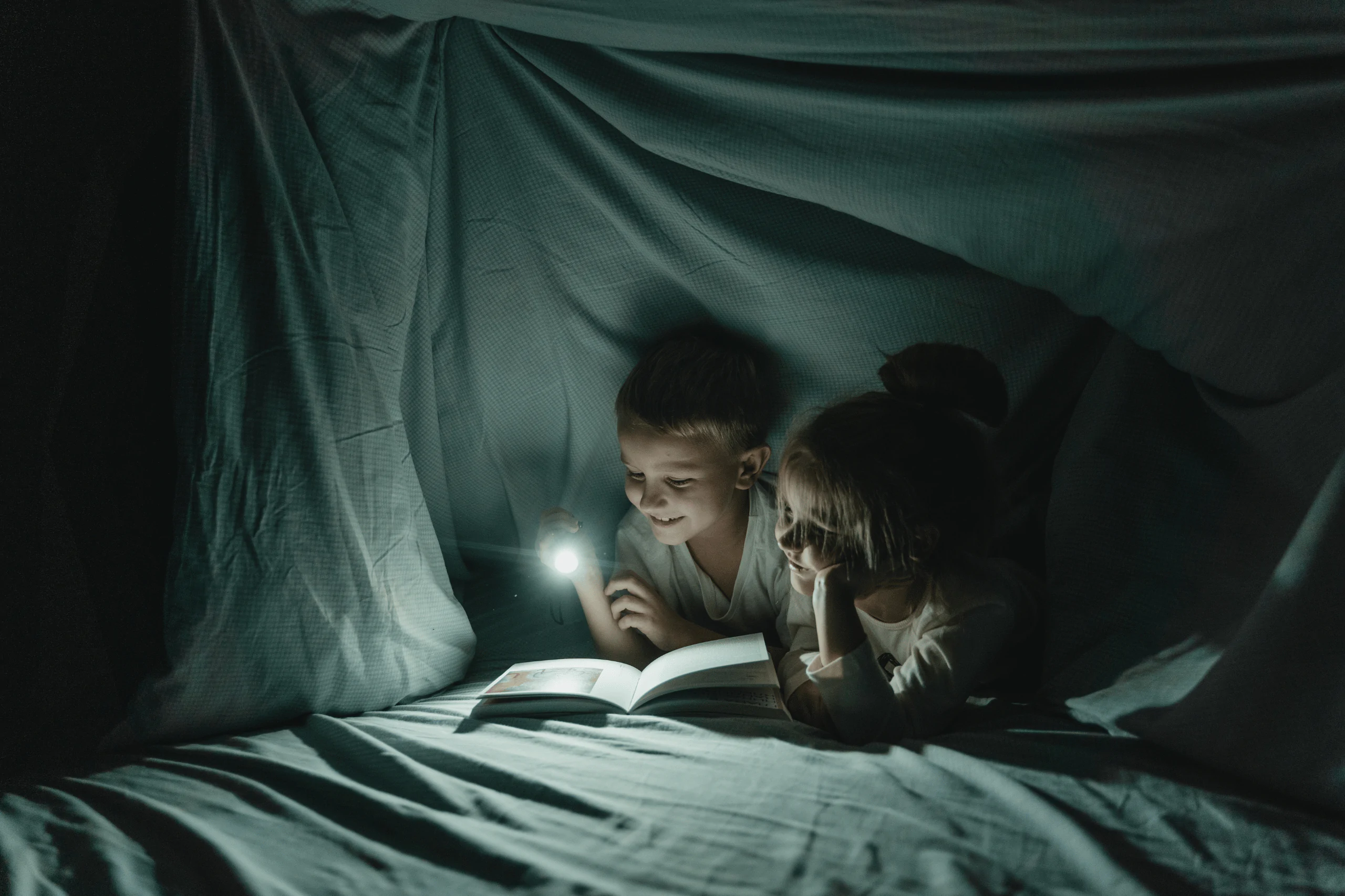 January 11, 2023 5:23 pm
Although Bastrop may not have had a snowy backdrop this holiday season, cabin fever is still in full swing—especially with little ones! Whether you're a parent working from home or you're looking for some fresh ideas to keep kids busy indoors this season, we put together some of our favorites for you to try.
Dress-Up Games
Kids LOVE dressing up and yesterday's trends are today's creative toys. Dig out the big hats, old coats, shoes, and costume jewelry from the back of your closet—your high school letterman jacket that you haven't laid eyes on in years could finish out your 4-year-olds new favorite outfit.
Camp-In and Picnic
Everyone from the ages of 2 to 14 (or older) love blanket forts and tents, and if the weather outside is frightful, camping inside can be a great opportunity to transform your living room into an imagination station. Create little snacks for the camp-in, grab some binoculars (to watch out for bears) and a few stuffed animal friends, and have fun together!
Paper Roll Tunnels
Grab some cardboard tubes from toilet paper or paper towels (or even wrapping paper tubes from the holidays) and some masking tape and tape them end-to-end to create a tunnel. Tape the tunnel to a wall and drop old coins, dry pasta, toy cars, or other small items down the tunnel. Better yet, create two separate tunnels and race! Which one will make it to the bottom first?
Cereal Necklaces
Some brightly-colored O-shaped cereal is great for this activity. Grab some plastic lacing cord and have your little one string through the cereal pieces. Not only is it wearable, but it's also edible.
Flashlight Scavenger Hunt
Put a fun spin on a classic scavenger hunt by turning off all the lights! Only flashlights can be used to seek out the clues of hidden items. It can be as simple as a trail of toys pointing in different directions to lead your little detectives to the end.
Finding fun things to do indoors in the winter is only limited by your imagination. Look for ways to incorporate things like science, math, reading, sensory and movement ideas into your games for some school prep.
A Wonderful Place to Call Home
Activities like these are sure to get young imaginations buzzing with ideas and creativity, and through each season, it's important that you live in a place you love—no matter the weather.

The Colony is a master-planned community in Bastrop, Texas, and it is a welcoming and wonderful place to watch your little ones grow and flourish. If you're looking to move to Central Texas, make sure that Bastrop is at the top of your list! With beautiful homes, unparalleled schools, and a host of wonderful amenities, The Colony is an incredible place to raise a family and discover the beauty of the natural landscape, as well as the charming culture, arts, music, and plenty of things to do for families of all ages.

Reach out today to learn more and join one of the fastest-growing communities near Austin and how your dream home could be a part of it for years and years to come. We're looking forward to welcoming you home.

Tags: Keep your littles ones busy, life in Bastrop, The Colony, The Colony Bastrop, Things to do this winter, Winter in Texas, Young kids


Categorised in: Lifestyle

This post was written by Jennifer Haveman