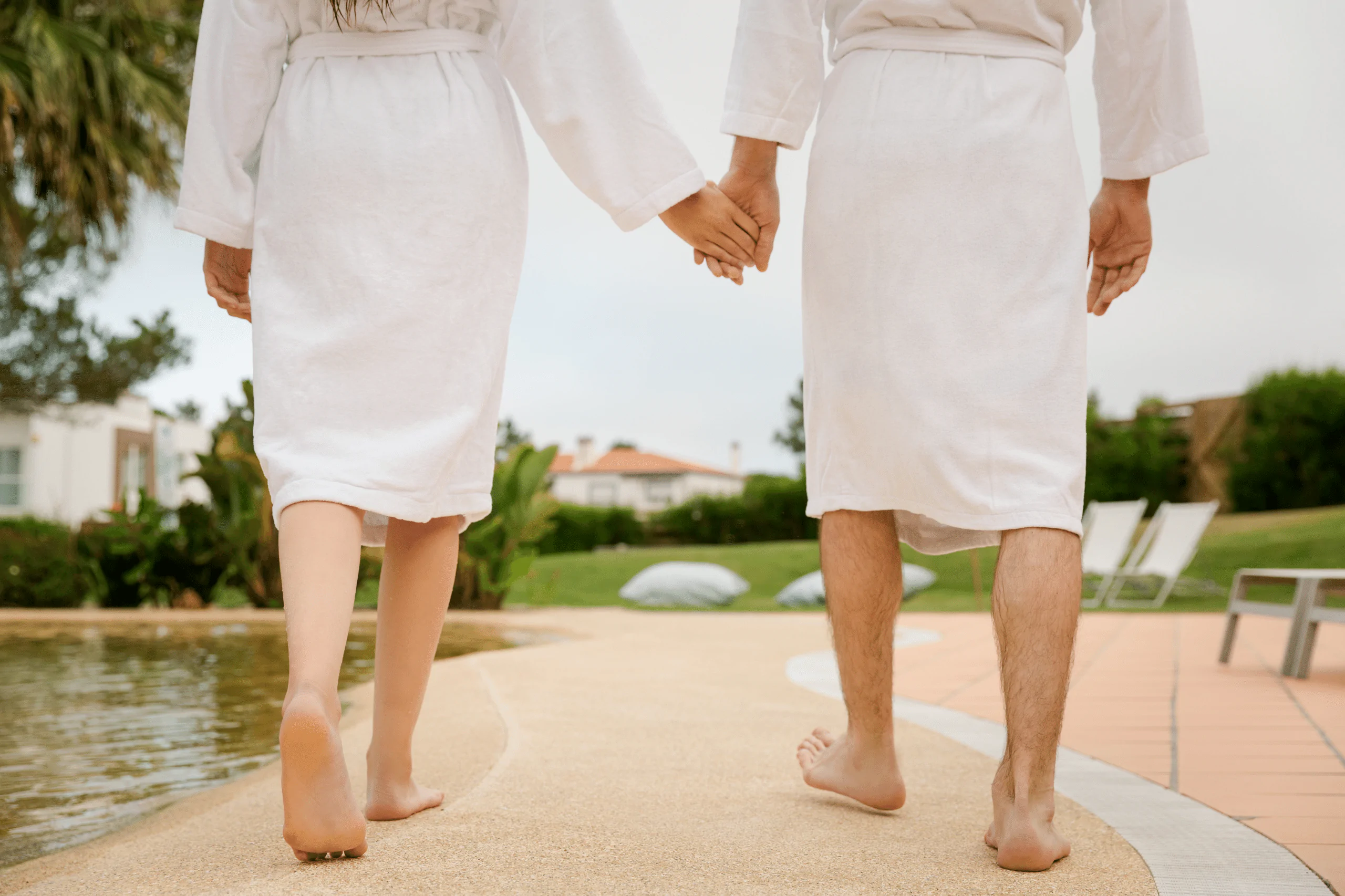 August 26, 2022 2:21 pm
Did you know that a vacation or even just a long weekend away from your everyday routine can have a big positive impact on your health and wellness?
Over 70% of all vacationers surveyed by EHL Insights reported better mood and improved health indicators (blood pressure, headaches, etc). It's not hard to feel the connection between vacations and overall health…
For example, Hyatt Regency Lost Pines Resort & Spa is the kind of place that is designed to improve your blood pressure and mood the second you step foot onto the grounds. Nestled right off of the Colorado River just 10 miles from downtown Bastrop, the resort is surrounded by quaint natural spaces. It provides an escape for your body, mind, and soul that eliminates the distractions and lets you sink into each relaxing moment.
Let's take a closer look at this gem situated right outside of Bastrop.
Accommodations
Hyatt Regency Lost Pines Resort & Spa has 491 guest rooms and suites. All accommodations feature comfortably elegant furnishings, warm earth tones, soft cotton robes, Hyatt Grand Beds, a bathroom with a separate tub and shower, complimentary internet access, and other amenities.
Luxurious suites and the stand-alone Litton House offer a bit more elbow room, perfect for a family getaway, family reunion, team-building activity, or simply well-appointed seclusion.
Spa Django
This 18,000-square-foot destination is home to 18 treatment rooms, a full-service salon, and more than 50 treatments and services. Imagine overlooking the resort pond and back nine of the scenic Wolfdancer Golf Course while you get some much-needed spa time.
Dining
There are 8 fine dining establishments located on the Hyatt Regency Lost Pines Resort & Spa grounds. All of them are excellent and can serve nearly everything under the sun between them.
Located just next door is Sushi by Scratch Restaurants, recently opened by acclaimed husband-and-wife chef duo Phillip Frankland Lee and Margarita Kallas-Lee. They offer a 17-course take on the traditional counter experience, with the menu changing seasonally and highlighting only the best ingredients.
Activities
There's no shortage of things to do. The resort is located right next to Wolfdancer Golf Club if you're a golfer. It's also super easy to book horseback riding, archery, trap shooting, kayaking, zip-lining, sunset floats, and so much more right onsite via the resort activities department.
If you're the outdoorsy type, the resort connects to McKinney Roughs Nature Park via a trail system. The park's 1,100 acres include rolling box canyons, wildflower meadows, lazy river bends, and a diverse biological population. You can explore 18 miles of trails by foot or horseback or set up a guided raft or kayak trip down the Lower Colorado River if you're so inclined.
Bastrop's Getaway
Hyatt Regency Lost Pines Resort & Spa distills Bastrop's natural beauty and charm and serves it in a golden chalice. The balance of nature, perfect location, and quaint scenery will continue to draw people from around Texas and the USA for years to come.

More than a few people come to Bastrop to visit and decide to stay for good. The city keeps growing at a healthy clip of about 5% since the most recent census, according to World Population Review. Part of the reason for the steady growth is that Bastrop is a place where people can escape the noise and congestion in cities.

But, it's also so close to Austin that the commute is hardly noticeable. You get peace and quiet, but you also get Bastrop's great restaurants, bars, and fun downtown.

If you're searching for a new home near Austin, consider your options carefully. If you value nature, great schools, amenities, and calm serenity in your off time, check out The Colony in Bastrop.

Your new home could be just minutes from Austin, the Colorado River, and The Lost Pines forest!

Contact us for more info and our inventory of new homes if relaxing in a quiet neighborhood sounds better than fighting traffic and finding parking in the city.

Tags: Bastrop local, Bastrop Texas, fun in Bastrop, Hotel and spa, life in Bastrop, new homes in Bastrop, The Colony, The Colony Bastrop, things to do in Bastrop


Categorised in: Bastrop Local

This post was written by Jennifer Haveman