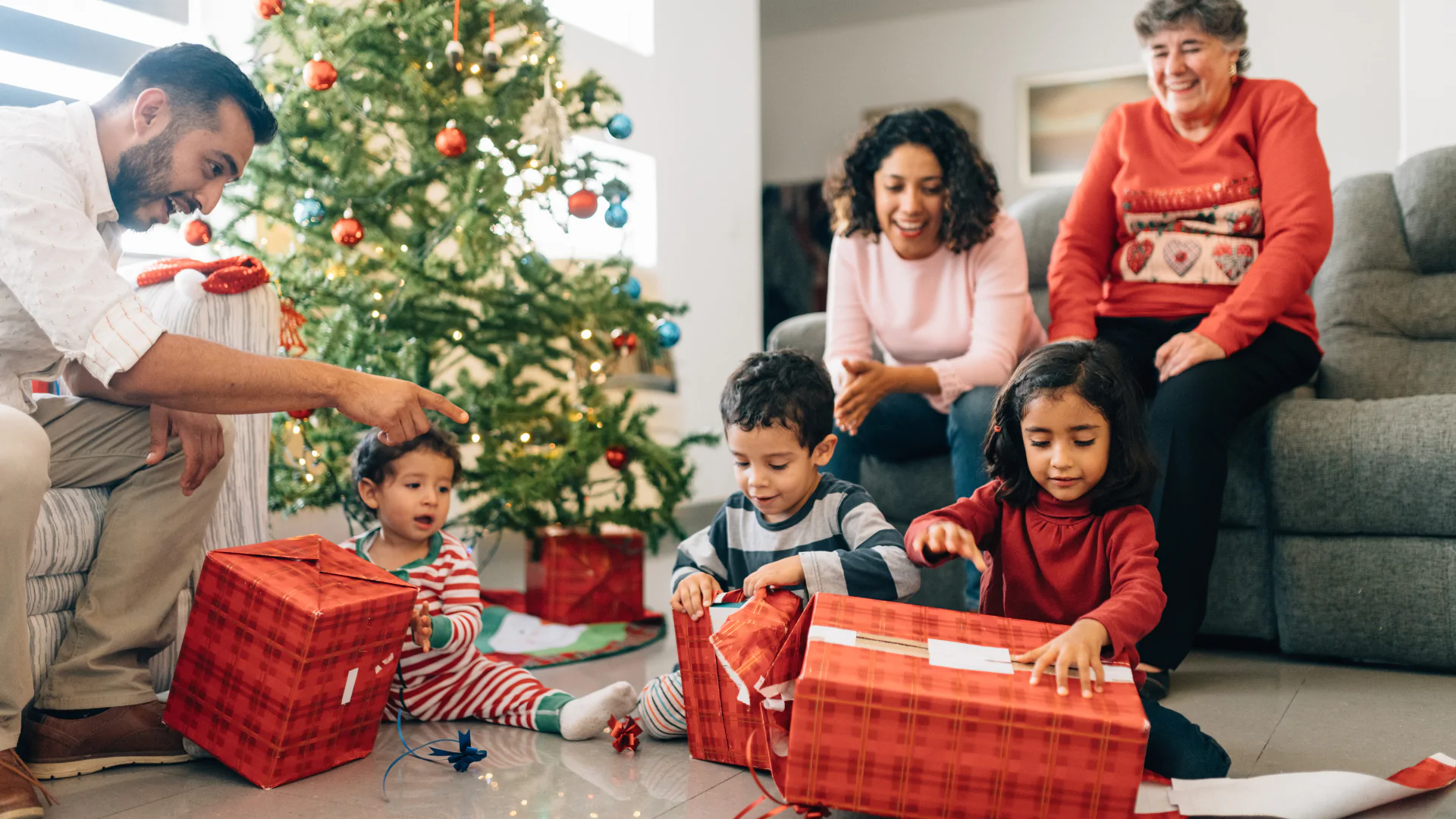 November 10, 2023 3:20 pm
Amid the holiday tunes, twinkling lights, and the cozy scent of freshly baked pies, the festive season has arrived. It's that special time of the year when family and friends gather to create cherished memories. If you're planning to host, that balance between holiday enjoyment and chaotic stress can be a challenge — but a checklist and planning can help you prepare! No need for stress or formality, just your favorite mug of cocoa and a warm welcome for your loved ones. Follow these simple guidelines to make your holidays happier.
Plan Ahead and Communicate
Once you have established that the holidays are at your place, it's time to plan ahead! Get a headcount as soon as possible to know who's coming and who needs to stay with you. As the guest list forms, checklists will be your best friend to plan everything. Outline a menu based on your budget, space, and headcount. You could opt for a potluck and ask guests to bring dishes, then serve buffet style. Or go with a traditional spread! Either way, make lists of guests, groceries, gifts, chores, decorations, and supplies. Try to get what you need beforehand to prep early using pickup, delivery, and online shopping to save time.
Holiday B&B
A fashion maven said it best: making guests feel at home is the essence of etiquette (thanks, Kate Spade). When you find out who's staying at your house, plan and prepare to welcome your people! Clean guestrooms, make the beds with fresh sheets and leave extra blankets. Stock plenty of towels, toilet paper, and soap in the guest bathroom. For an extra touch, you can add a welcome kit. Fill a basket or pretty box with bottled water, snacks, hot cocoa packets, the Wi-Fi password, or little chocolates.
Delegate for Less Stress
To help save your holiday spirit, request the assistance of a few elves — your family! Delegate tasks like cooking, decorating, cleaning, organizing, and greeting. And remember the pictures! Make sure to put someone in charge of taking photos. As for leftovers, dish them out to your guests to take home. Buy reusable containers and send them home with goodies. Hosting this season is going to be a breeze.
Above All, Enjoy Yourself!
Even with meticulous planning and prep, you still may feel some nerves before your guests arrive. Try taking a walk to decompress or practicing meditation to relax and clear your mind. Remember, the holidays aren't about the food, gifts, and other "things." The holidays are about family and friends and the love you share. Things may not turn out perfectly, but it's often the mistakes that make the best memories later when you can laugh about them. So remember to enjoy yourself and your company: eat, sit down, talk, watch football games, and whatever else your family likes to do.

You can have a great holiday experience by planning ahead, using all your resources (yes, even your kids), and remembering to have fun with it. Holidays will be even better in your dream home at The Colony. You'll have beautiful spaces for entertaining and a fabulous kitchen with the newest technology for holiday cooking. Contact us today to find your happy holiday home.

Tags: Bastrop Texas, family, holidays, hosting, The Colony, The Colony Bastrop, tips


Categorised in: Lifestyle, The Colony

This post was written by Jennifer Haveman