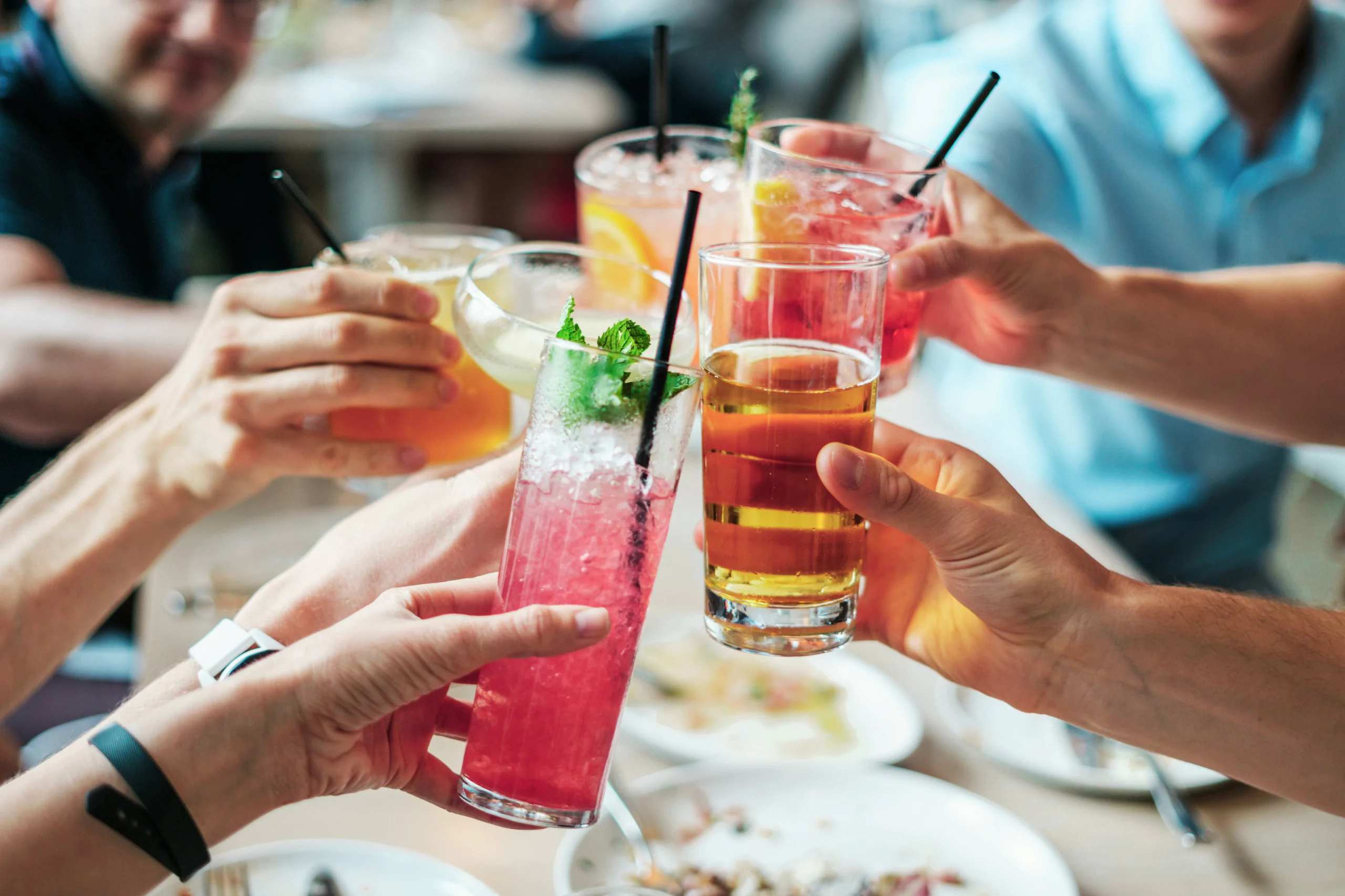 October 14, 2022 5:42 pm
Find Your Favorite Happy Hour in Bastrop
Have you ever wondered where "happy hour" comes from?
According to historical researcher John Marshall, the phrase "happy hour" can be traced back to 18th-century Parisian medicine, colorful naval slang from the 1920s, and one newspaper article in Rhode Island from the 1800s. Its true origins are a mystery, but the earliest mention of happy hour is from Shakespeare's King Henry V:
"Therefore, my lords, omit no happy hour that may give furtherance to our expedition,"
If you're a fan of happy hour and you're in the mood to explore some new places, there's no better place to do that than in Bastrop. Our city has some of the best indoor/outdoor happy hour options in the region, so there's every reason to head out after work and see for yourself. You'll find everything from wineries, to outdoor games, and top-tier drinks at Bastrop's best happy hours.
Plus, the weather in the afternoon is nearly always sunny all year round, the people are some of the friendliest Americans you will ever meet, and the establishments that dot Bastrop's growing cityscape are one-of-a-kind. Even if you don't drink, it's still worth it to enjoy time with friends in fun places around town.
Here are some spots you should check out the next time you're in the mood for some drink specials after work.
Top Happy Hour Spots in Bastrop
602 Brewing
Happy hour runs every weekday at the beer garden from 3 PM – 6 PM. Try their in-house brews crafted by US veterans.
Back 9 Bar
With live music, washers, beanbag toss, golden tee, beer pong, a variety of food trucks, and a driving range, this is a super fun place to hang out and play. Happy hour is 4 – 7 PM Tuesday through Friday.
Iron Bridge Icehouse
When friends get together over a beer, great things can happen. That's the story of how Iron Bridge Icehouse got its start, and their bar is designed around having a great time with your friends. While not a traditional happy hour, they offer $10 IBIH craft beer growler fills on Wednesdays from 5 PM – 9 PM, to-go only.
Bastrop Beer Co
The name says it all.
On Tuesday, happy hour runs from 5 PM – 8 PM. On Wednesday through Friday, it runs from 3 PM – 6 PM. Specials include $1 off all pints, domestic beer, and wines and a 10% discount on all to-go craft beer.
Copper Shot Distillery
2019's Best of Bastrop's Happy Hour award winner is a perfect place to sip some craft cocktails. They keep their winning tradition alive with specialty cocktails and flights for you and your group of friends. It's a perfect place to spend an afternoon or evening in Texas.
Colorado River Winery
Open at noon from Thursday to Sunday, The Colorado River Winery keeps things fresh and fun with new introductions of different types of both red and white wines made in small batches. Head here the next time you feel like sipping some local wines with your friends after lunch.
Relax, Hang Out, and Unwind
Happy hour can be an important part of a balanced work week. When you're grinding hard, solving problems, raising kids, and trying to move ahead, it's important to have places to relax and blow off some steam. We're lucky to have so many fun places in a small city like Bastrop. But, Bastrop isn't as small as it used to be.

Bastrop's population has been growing recently. Part of the reason is due to corporate HQs relocating to Central Texas, and they're bringing the C-suite and management with them. Bastrop, being so close to Austin, has seen a big influx of young families and professionals in the past five years. Bastrop's bars, distilleries, and wineries have stepped up to fill an important role in our community.

Whether you're into wine, beer, craft cocktails, or hanging out in a vibrant atmosphere, happy hour is more than just getting a drink…it's about connecting with people and mingling with our community at large. Happy hour helps make Bastrop feel small, even as it's growing faster than ever.

If you happen to be one of the many people moving to the Austin area in the latest migration wave, finding the perfect place to live can be tough. There are more buyers than ever looking for high-quality housing in the Texas Hill Country.

The Colony in Bastrop is a master-planned community that offers residents amenities for the whole family, beautiful homes by the area's top builders, and a convenient location for a high quality of life. Everything you need and want to live a vibrant life in Central Texas is close at hand. Set you and your family up to thrive. Contact us to find out more about how to make it happen.

Tags: Bastrop, Bastrop local, fun in Bastrop, Happy Hour, Happy Hour in Bastrop, The Colony, The Colony Bastrop


Categorised in: Bastrop Local

This post was written by Jennifer Haveman