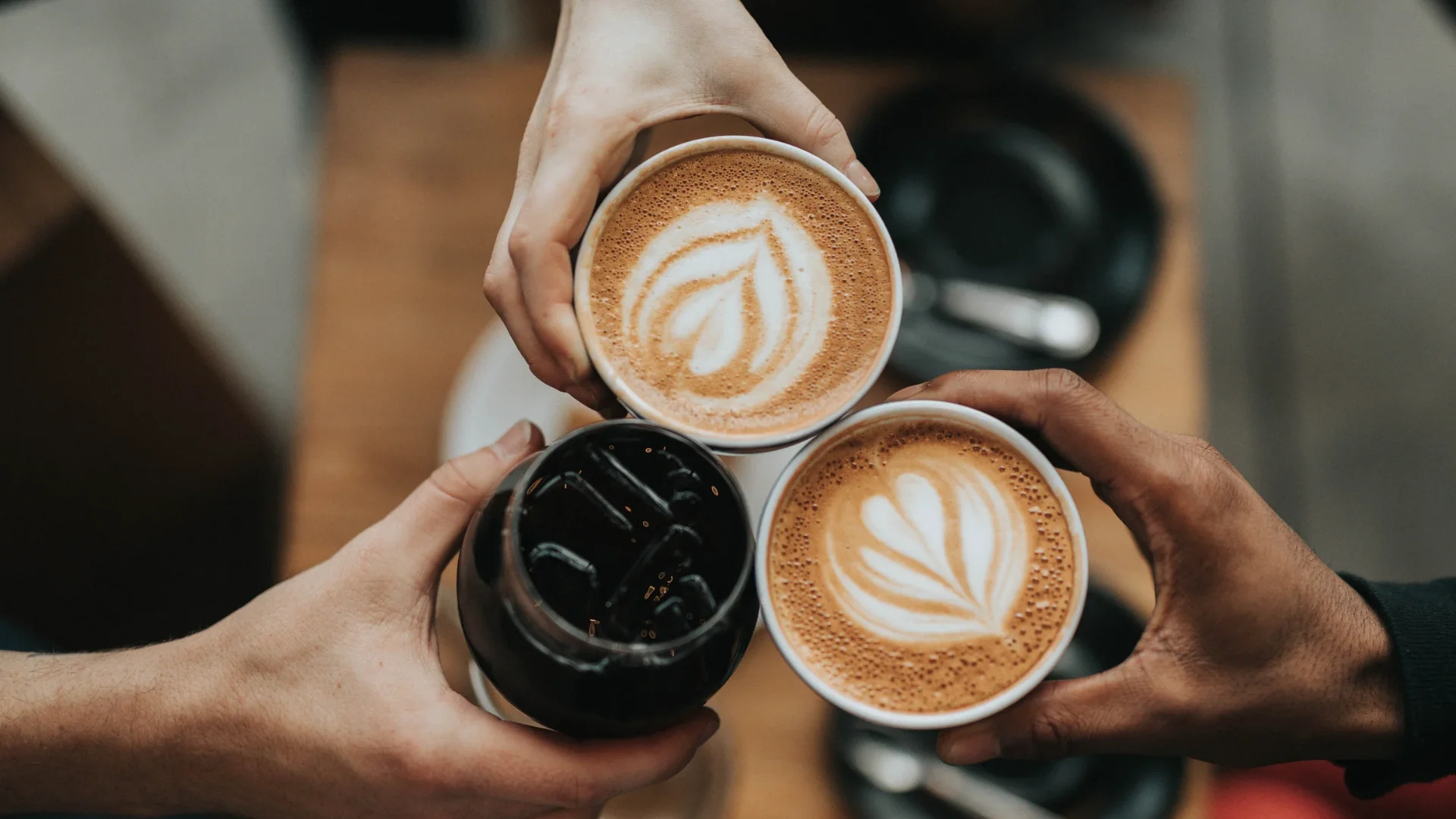 July 7, 2023 3:17 pm
Start your day with a caffeine buzz from a local Bastrop Barista! Our town has many good choices for a good cup of joe close to home. Here, we highlight five of our favorites. Which will you try first?
Coffee Dog Roastery & Coffeehouse
You may want to create a checklist to keep track of all the hot and iced drinks to try at Coffee Dog. Bastrop's only roastery has so many varieties that one visit won't be enough. Take your laptop or tablet and hang out all day, grab a fresh-roasted cup to-go, or take home a bag of Primo Blend for a dark roast. Satisfy your sweet tooth with a Turtle Mocha Espresso, and then stay for breakfast or lunch with a sausage kolache or 3-Story Doghouse Club sandwich. Add a cinnamon roll or fudge brownie for dessert or a snack. Or choose a healthy salad or smoothie.
Maxine's Café
We think coffee and pie go together like peas and carrots. Not so sure? Grab an Americano and a slice of buttermilk pie at Maxine's Café! Their Southern hospitality may coax you to sit a spell in their cozy café that's become famous for the Best Breakfast in Bastrop, according to local residents who've given the café the top honor for the past decade. But that's not all you'll find there. Have a coffee with a chicken-fried steak with gravy, fried catfish, or pork chops. They even have gluten-free, sugar-free pies. And remember to take home a pie for later!
Tough Cookie Bakery
Perhaps you prefer your coffee with a cookie. In that case, head to Tough Cookie Bakery for a vegetarian or vegan cookie that could make even Pat Benatar a fan. Since 2016, they've served breakfast, "sammichew," salads, soups, baked goods, and original coffee blends. Enjoy your coffee break, then stop by the bakery counter on the way out to take home a batch of cookies or a box of pastries to share.
Tracy's Drive-In Grocery
Hang out at a home-grown historical site for a unique coffee call at Tracy's Drive-In Grocery. You'll love soaking up the atmosphere at this 70-year-old shop while you sip a Cortado, Espresso, or Iced Toddy. Try a unique blend from their Drinks of the Month menu. You just may fall for the combination of espresso, steamed milk, lavender, vanilla, and Texas honey in the Lavender Buzz. Plus, you can choose from foods in the store to pair with your brew.
Carafe Coffee & Cocktails
Have a java or cocktail at Carafe Coffee & Cocktails, formerly Café Aroma. Select one of their unique creations like the Nutella Shot—two shots of espresso poured over Nutella and topped with whipped cream and hazelnut sprinkles. Or the Affogato, two shots of espresso poured over two scoops of gelato (dark chocolate and vanilla or two flavors you choose). But wait—you can get actual dessert, too. And savor a kolache with your coffee any time of the day.
The Colony
You're close to all the local coffee choices in Bastrop when you live in The Colony. Make your home here in our small-town community of Bastrop with the big-city conventicles of Austin just a short drive away. Contact us today to learn about our homes available for quick move-in from our many award-winning homebuilders and start living your best life in Bastrop!

Tags: Bastrop Texas, Coffee, Coffee in Bastrop, Coffee Shops, fun in Bastrop, life in Bastrop, The Colony, The Colony Bastrop, things to do in Bastrop


Categorised in: Bastrop Local, The Colony

This post was written by Jennifer Haveman