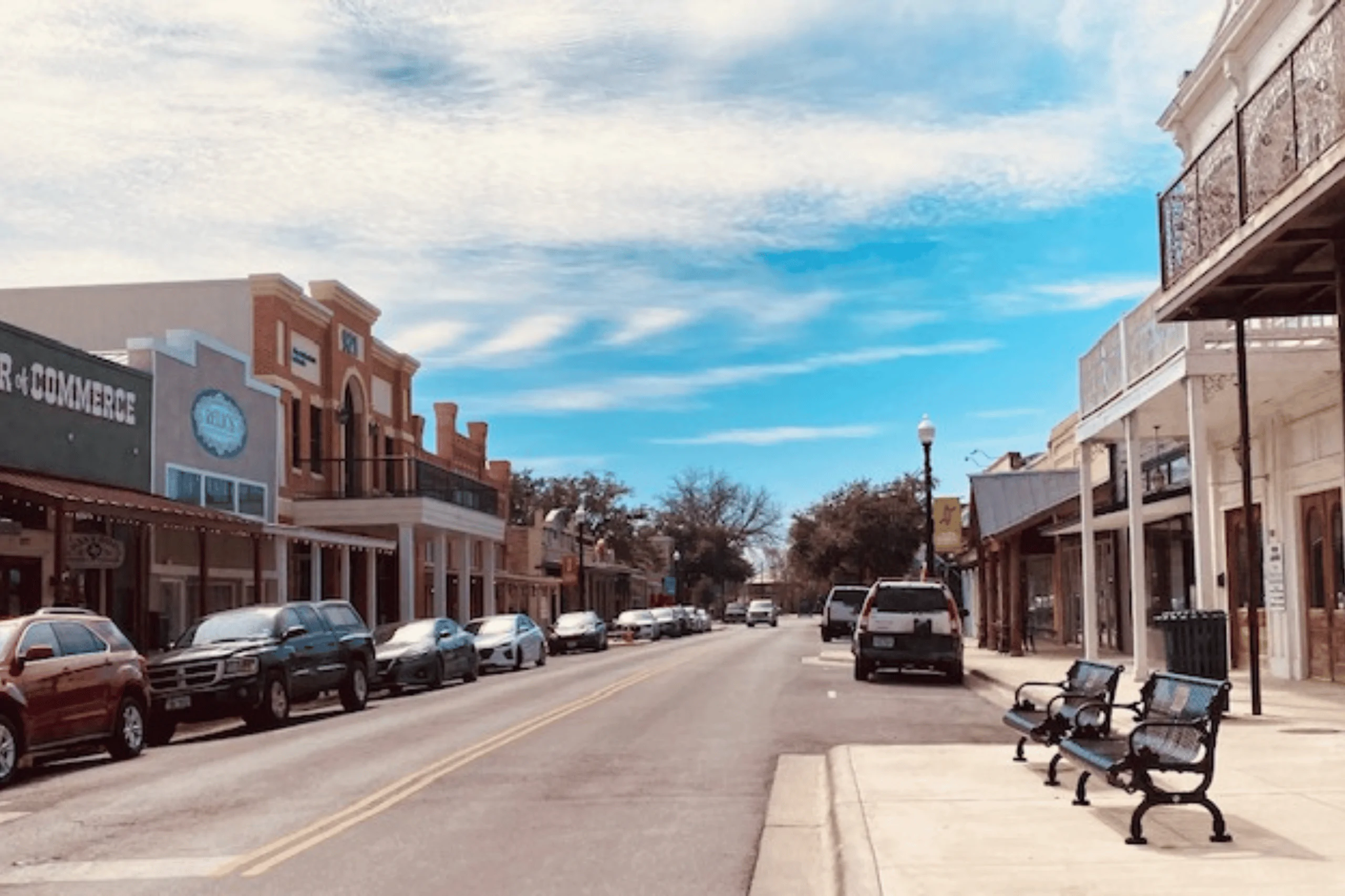 February 24, 2023 7:15 pm
What's happening in downtown Bastrop? If you've ever wanted to know the best places to visit or locally-shared secrets in our little corner of Texas, you're in luck! Here is a round-up of some of our favorite places including unique outlets, eclectic art, and music scenes, and of course, our favorite eateries and watering holes in Bastrop.
Astro Record Store
What's old is new again and nowhere does the trend of owning vinyl come to life than at the Astro Record Store in downtown Bastrop. With rare and unusual LPs, CDs, and accessories, you're sure to find pure vintage excitement and music memorabilia here. And when you're ready for a new album, bring your vinyl in to trade or sell!
Bastrop Beer Company
Hundreds of beer selections—both local and imported—await you at Bastrop Beer Company. Check out their happy hour specials and trivia night, or get your favorites to go! Whether you want to stay and chill with friends or make it a date night to remember, the Bastrop Beer Company has you covered.
Bastrop Museum and Visitor Center
Discover the rich history and heritage of Bastrop, from native American artifacts to modern history and everything in between. The Bastrop Museum and Visitor Center was founded in 1952 and continues to chronicle the advances of our beautiful town as it grows and thrives.
Outdoor Fun
Explore a wide range of fun outdoor activities for all ages, including hiking Lost Pines Forest and Bastrop State Park. With over 6,000 acres to discover, you can go canoeing, wildlife watching, golfing, hiking, camping, and more.
Live Music
Live music is always a treat for the ear, and there's no shortage of local live music in Bastrop! From karaoke nights to live bands, enjoy discounted drinks and great company alongside your favorite tunes.
Maxine's Café and Bakery
Ask anyone in Bastrop where to get the best breakfast and you'll likely hear Maxine's. If you're in the mood for some Texas comfort food, you can't go wrong with lunch or dinner either. With down-home favorites like chicken fried steak, fried catfish, pork chops and so much more, you'll find plenty of dishes to fill your plate and belly here. Don't forget to save room for dessert!
Casa Chapala
If your food cravings are a little more south of the border, Casa Chapala is calling your name. Featuring authentic Mexican and Tex-Mex foods, plus hand-shaken margaritas, this family-owned restaurant has been passing down recipes and great-tasting cuisine for generations.
Coffee Dog Roastery
Wake up your tastebuds with fresh-roasted coffee from Coffee Dog Roastery. Be sure to check out their unique blends, including globally-sourced favorites from Colombia, Tahiti, and more. For the more adventurous coffee connoisseur, try the Zombie Defense Serum blend. You won't want to sleep on this one!
Make The Colony your home sweet home
To truly savor all that makes Bastrop unique and different, it pays to be right in the heart of it all! When you choose The Colony, you're close to all of the modern conveniences of city life, with the charm and beauty of small-town values. The Colony features thoughtfully-planned amenities including parks, pools, natural spaces, trails, and more with even more amenities planned for development. Contact us today and learn more about The Colony and how to make all of the events and shops in downtown Bastrop a part of your everyday relaxation routine.

Tags: Bastrop, Bastrop Businesses, Bastrop local, Bastrop Texas, Downtown Bastrop, fun in Bastrop, life in Bastrop, The Colony, The Colony Bastrop, things to do in Bastrop


Categorised in: Bastrop Local

This post was written by Jennifer Haveman