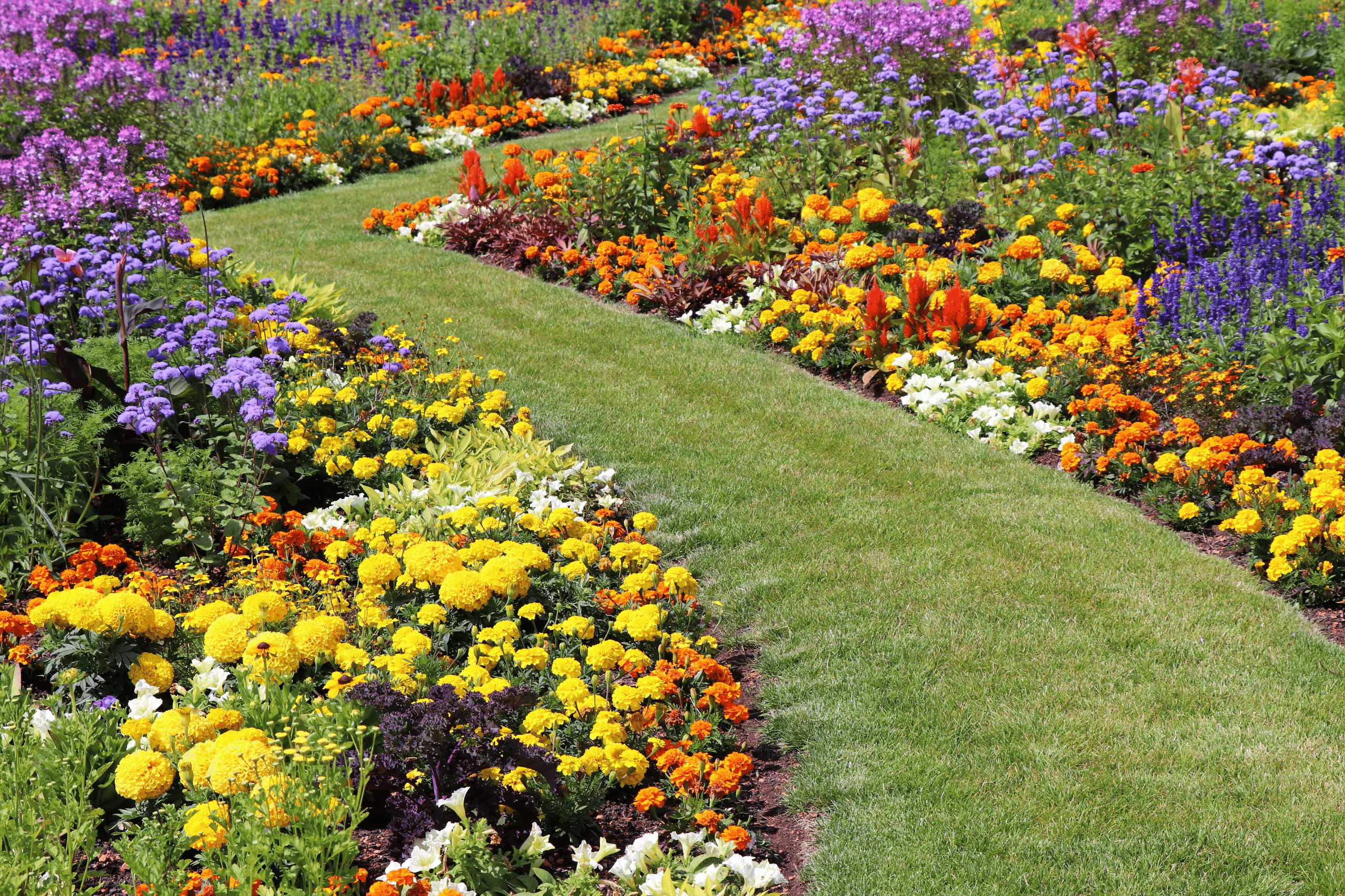 September 2, 2022 5:24 pm
Did you know gardening improves your health?
According to UNC Health, gardening has several mental and physical health benefits like improved self-esteem and better mental health. Also, simply being in and around a pleasant garden has a positive impact on your health. On top of that, gardens are beautiful and can put you into a more peaceful, satisfying state (which is pretty hard to do these days). In general, plants play a part in a healthy lifestyle.
You can enjoy a visit to some of the most beautiful botanical gardens in the state, enhance your home with greenery, or you might just want to find a unique bouquet for someone special. Here are some of the ways you can flex your green thumb in and around Bastrop.
World-Class Gardens Near Bastrop
Plan a day trip to see some of the finest gardens in Texas for a day!
The Lady Bird Johnson Wildflower Center
The Lady Bird Johnson Wildflower Center's 284 acres are a mix of cultivated gardens, an arboretum, managed natural areas, and wildlands that straddle the Edwards Plateau and Texas Blackland Prairies ecoregions. Their landscapes and buildings are specially designed to conserve native plants, create sustainable landscapes and conserve resources.
Zilker Botanical Garden
Zilker Botanical Garden is located within Zilker Metropolitan Park in the heart of downtown Austin. This 28-acre garden features heritage live oaks and offers patrons a lush, shady respite from everyday Austin.
Themed gardens include the Taniguchi Japanese Garden, The Riparian Streambed, The Hartman Prehistoric Garden, and The Mabel Davis Rose Garden. These and other gardens are woven together with pathways, streams, and Koi-filled ponds, creating an urban oasis full of shaded hideaways, sunny lawn areas, and thousands of native and cultivated plants.
Nurseries and Garden Suppliers in Bastrop
When you're getting ready to start breaking ground in your backyard for fall planting, reach out to these local pros for advice and materials.
Community Gardens
Community Gardens in Bastrop is more than just a plant nursery. There's a full restaurant, a coffee shop, a live music venue, a boutique, aquaponics and sustainable living systems on display, a chicken coop, and more. Along with supplying you with healthy plants and materials, they also host classes and events to help you improve your green thumb.
Graystone Gardens
Grayston Gardens offers a wide selection of plants for both retail and wholesale customers.
​If you're looking for evergreens, annuals, perennials, trees, native plants, or something special that no one else carries, it's worth checking to see what these local nursery pros can do to make your landscape better.
Bastrop Fall Plant Sale
Bastrop County Master Gardeners are members of the local community who take an active interest in their lawns, trees, shrubs, flowers, and gardens. They are enthusiastic, willing to learn and help others, and able to communicate with diverse groups of people. They are putting on a plant sale on Oct. 8th, 2022 at Mayfest Park in Bastrop from 9:00 am-1:00 pm. They have pollinators, perennials, natives, vegetables, herbs, succulents, house plants, and more!
Florists in Bastrop
Flowers make an impression. Period. If you need flowers for any occasion, check with these two suppliers in town.
Bastrop Florist
The aptly named Bastrop Florist has been open in the Bastrop area since 1969. They've been voted Bastrop County's #1 Florist several times since 2004 when the award was started. They are also a Teleflora Top 2000 shop. With accolades like that, you can be sure that any floral arrangement for any occasion will make the right impression.
Brenda Abbott Floral Design
A 5-Time "Best of Bastrop" Award-winner, Brenda Abbott Floral Design is a boutique outfit that makes a great option for any wedding or event that needs to pop. Because she's local, you get Brenda's full attention along with some of the finest artistry in the business.
A Blossoming City
The thriving horticultural community in Bastrop contributes to the unique quality of life here. It's what's attracting so many people to the city in recent years. 20 years ago, less than 5,000 people lived in Bastrop. Today, there are almost 11,000 Bastrop residents.

More and more people are moving to Bastrop each year to find the kind of peaceful, balanced life that's hard to find in a city. But Bastrop is not considered a rural area…Bastrop is just a half-hour from Austin. It just feels like you're far from the city when you're in town.

If you're considering moving near Austin, put Bastrop on the list of places to look for new homes. Specifically, take a look at The Colony in Bastrop. Great schools, amenities, outdoor spaces, and fantastic homes are available. Reach out for more info about our community, our inventory of homes, and how we can make your dreams of an idyllic life in The Texas Hill Country a reality.

Tags: Bastrop local, Bastrop Texas, fun in Bastrop, life in Bastrop, master-planned community Bastrop, Plants in Bastrop, The Colony, The Colony Bastrop, things to do in Bastrop


Categorised in: Bastrop Local

This post was written by Jennifer Haveman