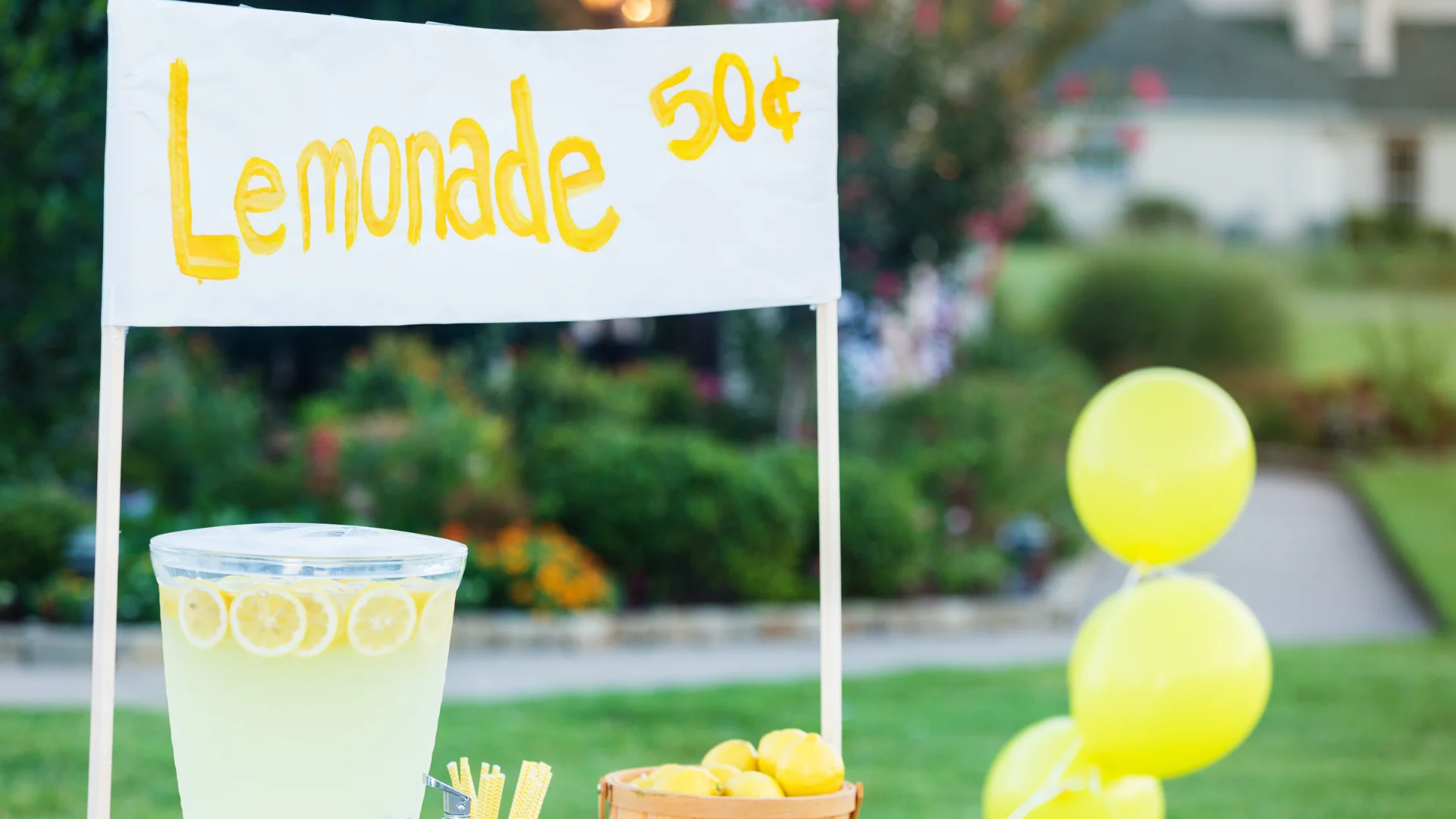 June 16, 2023 2:06 pm
We all know it's not easy making a buck, especially when you're a youngster. And when you don't have a job, where do you start?! We put together these ideas to help your kids earn their keep this summer.
Chores and Odd Jobs
Chores and odd jobs not only help kids earn money but also give them a better understanding of everyday life. Provide your kids with a to-do list, or have them offer their services to neighbors. You can get them to mow the lawn, weed the gardens, empty and load the dishwasher, set and clear the table, fold and put away laundry, pick up toys and games, vacuum or sweep the floors, prepare salads or simple sides for meals, wash the car, clean outdoor furniture—the possibilities are endless! With a reward of cash and compliments, they may want to ask for more.
Babysitting, Dog Walking, and Pet Care
Of course, kids can usually count on traditional babysitting jobs to earn some bread (yes, that word is back in vogue now!). They can walk dogs or feed pets while neighbors or friends are away. Ask family, friends, and neighbors if they need these services. These services are also an excellent way for your teen to learn more about responsibility!
Garage or Yard Sale
No time to hold a garage or yard sale yourself? Let your kids take care of it! Have them gather and organize items, attach prices, make pricing signs for groups of things, set up and run the sale, and clean up after. You can give them a percentage of the take or all of it. Either way, this job will teach them about real-world business, how to interact with customers, and the work it takes to make money. Share these tips from Better Homes & Gardens to help them succeed.
Old-Fashioned Lemonade Stand
An old-fashioned lemonade stand is a welcome sight on a hot summer day. Kids can create their own stand and think outside the box to attract customers. Use shelves or shoe racks covered with brightly painted signs to contain their wares and advertise! Design a simple menu with pictures and prices to hang on the stand, and paint or draw on the cups to make them more festive. To make dispensing easier, use a container with a pour spout that turns on and off. They are sure to brighten the day of the neighbors.
Bake Sales
A bake sale is another time-tested and proven way to make money. Kids can bake cookies, brownies, cheesecake, cupcakes, bars, tarts, and pastries. Get them to set up their sale using the lemonade stand instructions above—or combine the two ideas and have both! Kids will learn how to bake and conduct business while they make money. Find some tasty recipes here.
The Colony in Bastrop
Your kids will find plenty of opportunities to earn money in The Colony in Bastrop. Our community-oriented neighborhood has space for lemonade stands, yard and bake sales, and dog walking. Contact us today to make our community home!

Tags: activities for kids, Bastrop Texas, fun in Bastrop, life in Bastrop, The Colony, The Colony Bastrop, things to do in Bastrop


Categorised in: Lifestyle, The Colony

This post was written by Jennifer Haveman