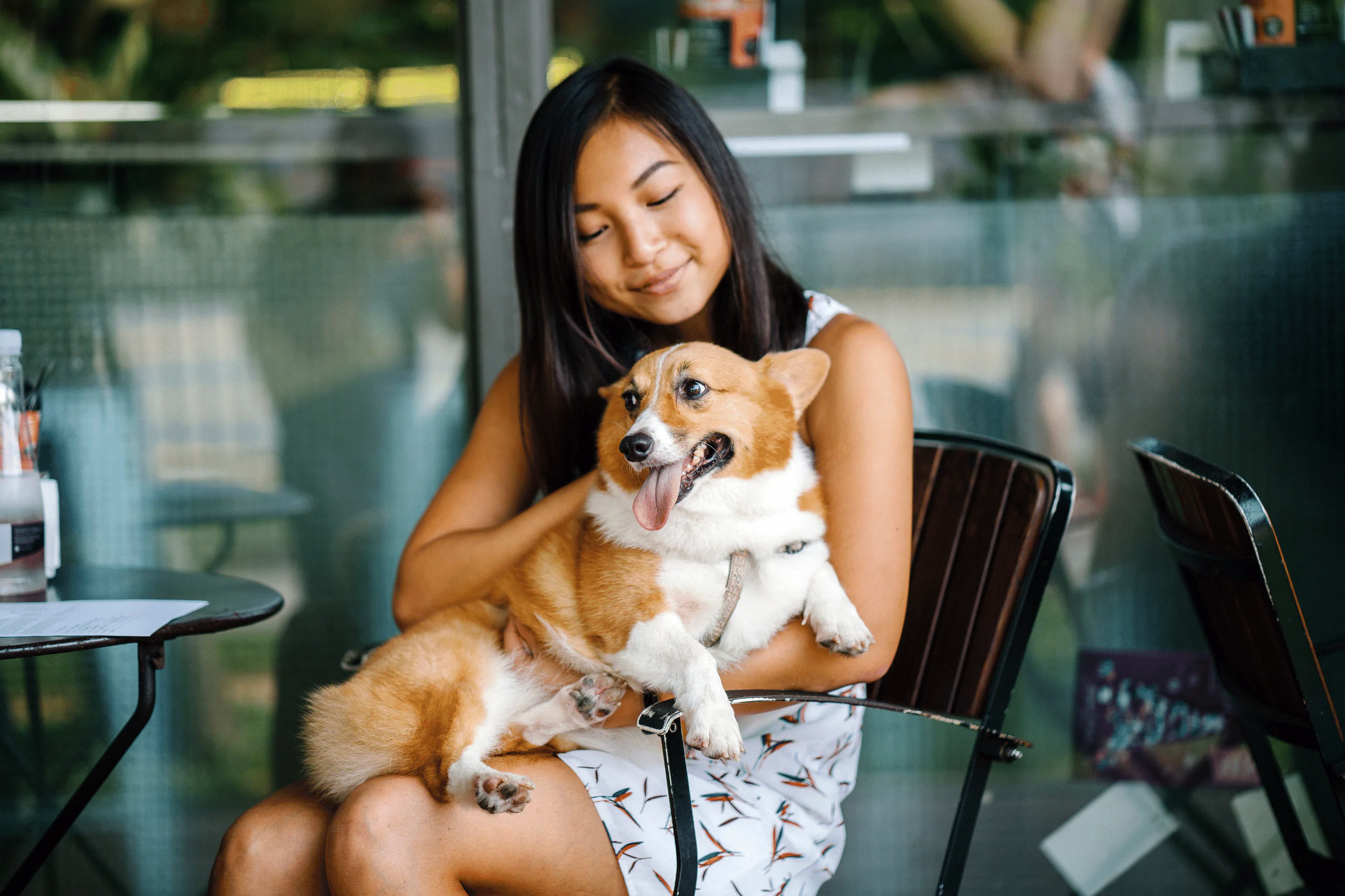 June 27, 2022 9:33 pm
Did you know nearly 40% of households in the United States own at least 1 pet dog?
People of all ages and lifestyles love dogs because they provide companionship, security, cuddles, and so many other important intangibles that improve our lives. But anyone who owns a dog knows that there are some drawbacks, especially when it comes to moving to a new area and finding a new home.
You have to find a city, a neighborhood, and a home that fits you AND your dog. From yard sizes to the busyness of the surrounding streets to dog-friendly restaurant patios, there are several factors to consider. Simply put, owning a dog narrows down the number of places you can live a balanced and healthy life for you and your pup.
Your dog needs space to run and play (and so do you). Especially in areas with strict leashing laws, it's often difficult to find space for you and your dog to get some exercise and stretch your legs. If your four-legged friend loves a good brunch patio, it can also be difficult to find restaurants or markets that allow you to bring your dog.
But not in dog-friendly Bastrop. Bastrop is full of dog-friendly shops, patios, parks, restaurants, and more, and we've made it easy for you by gathering up some of the best dog-friendly destinations in town.
Community Gardens
This indoor/outdoor marketplace located just west of Bastrop is a great place to get out and stretch your legs with your dog. Shop indoor market finds, sit down for a great meal, or head outside for plant shopping!
The Colorado River
Floating the Colorado River with nothing but yourself, your boat, and your dog? Yes, please. Bastrop River Co. offers kayak, canoe, and paddle board rentals, camping, and more on the Colorado River, and as long as your dog has experience on the water, they are allowed to join you.
Restaurants and Dining
These Bastrop restaurants allow dogs (and serve great food!):
Ma'Coco – Authentic Baja California Mexican cuisine in the Community Gardens
Gracie's – American comfort food served in a quaint downtown setting.
Neighbor's Kitchen and Yard – Offers a big riverside deck, pizza, draft beer, and cocktails, plus live music.
Roadhouse – Burgers and sandwiches, allows dogs on the outdoor patio
Maxine's – Traditional breakfast fare, also allows dogs on the outdoor patio
Lodging
These hotels in Bastrop allow dogs if you need a place to stay:
Hyatt Regency Lost Pines
Pecan Street Inn
Comfort Suites
Quality Inn
Also, don't forget about campsites near Bastrop…
Bastrop: Dog Friendly, and People Friendly
Bastrop has grown by 30% in the last 8 years. Hays, Williamson, and Travis counties were among the state's top 20 fastest-growing counties in 2018.

A big part of what drives Bastrop's continued growth and prosperity is the community inclusiveness and accommodations when it comes to dog ownership. If you're a responsible dog owner, most people think you should be able to bring your companion along for a meal or an outing.

If you're moving to the Austin area and are looking for a place to call home, Bastrop still has space for you and your family to stretch out far from the noise and busyness of the city. The Colony is a master-planned community in Bastrop that has everything you need and want: great schools, amenities, dog parks, and a short commute to Austin.

If you want more info or you'd like to take a closer look at what's on offer in our community, then don't hesitate to contact us.

Tags: Bastrop local, Bastrop Texas, dog-friendly in bastrop, fun in Bastrop, life in Bastrop, new homes in Bastrop, The Colony, The Colony Bastrop, things to do in Bastrop


Categorised in: Bastrop Local, The Colony

This post was written by Jennifer Haveman