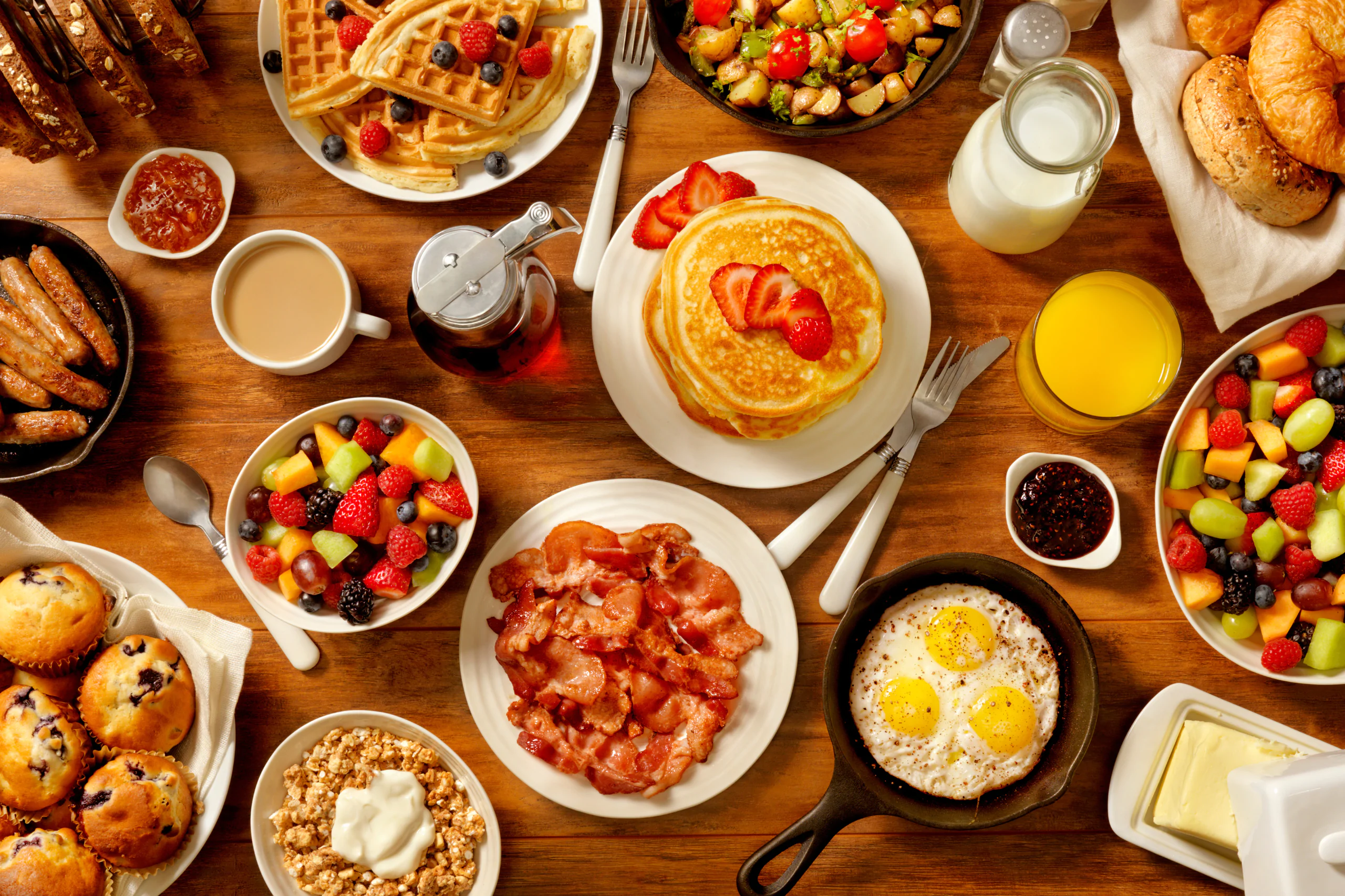 December 16, 2022 5:26 pm
Is breakfast really the most important meal of the day? It depends on your definition of "most important."
In 1944, a marketing campaign for Grape Nuts claimed "Nutrition experts say breakfast is the most important meal of the day." This statement had no scientific backing, but their slogan quickly became a common belief. Recent evidence shows that breakfast isn't especially important for health when compared to other factors. However, one could argue that how you start your day has a strong impact on the success of the rest of your day. If your day begins with great food with great social interactions, there's a good chance your day will carry that energy into your work day.
So what is breakfast to us now? In the Austin area, it's a chance to experience all the good things in life! Nightlife in Austin gets a lot of attention, but there is a whole other morning breakfast scene for early risers (and night owls, too).
A Google search for "Breakfast in Austin" brings up over 500 locations. It would take you years to try them all. Luckily, we've had the pleasure of doing a lot of research ourselves. We're going to shine a spotlight on some of the best breakfasts in town.
Here are 4 of our favorite breakfast/brunch spots in and around Austin:
Magnolia Cafe
Magnolia Cafe is located at 1920 South Congress Ave, just south of the river. Their doors are open 8 am – 10 pm, and their menu is huge. From breakfast tacos to blueberry pancakes, they make sure to include all the accouterments (salsa, syrups, hot sauces, etc) that make breakfast special. Magnolia offers an expanded hollandaise/benedict menu that is worth the trip in and of itself.
Their coffee is bottomless, locally roasted, and perfectly balanced. Magnolia also serves mimosas by the glass or the carafe. After 43 years, Magnolia Cafe remains a small, family-owned, community-powered cafe, making it an Austin breakfast staple.
2. Kerbey Lane Cafe
What defines Kerbey Lane Cafe? Made-from-scratch comfort food and family values.
For over 40 years they've been providing Austin with fresh, healthy, and delicious breakfasts. As soon as you enter one of their 7 Austin locations, you can feel that it's a family operation. They've deeply interwoven their work with the community they serve.
It doesn't matter if you order benedicts, omelets, french toast, or a crispy chicken benedict, it's obvious that they put love into their food. Their doors open at 7 am, and they are open 7 days a week at most locations.
3. Stars Cafe
Stars Cafe is located conveniently at 3101 North I-35 in Austin. Stars is great because you can get breakfast at 3 am or 3 pm, or anytime in between. They're the go-to late-night breakfast spot, and they're open 7 days a week from 7 am – 3 am. Their menu features Texas faves like Migas, chicken fried steak, breakfast tacos, and a lot more.
4. The Omelettry
​The Omelettry is a Best-of-Austin award winner, and their name belies their non-omelet offerings. True, you can choose from a dozen different specialty omelets here that will blow your mind, but you can also get more traditional breakfasts. For more than 40 years they've offered us a truly special way to start the day. Located at 4631 Airport Blvd, their hours run from 7 am-3 pm every day.
More Options Near Austin
Great food, new music, and a unique cultural blend define Austin from the outside world. These amazing breakfast spots are just a small sampling of what's available.

On the same day you enjoy a world-class omelet, you can also see a world-famous musician in a small bar and meet people from all walks of life. By many accounts, Austin is quickly becoming a new cultural center for the USA.

If you're looking for a change of scenery with room to roam near all the opportunities of a big city, we suggest you take a look at The Colony in Bastrop. The Colony is a master-planned community located a short drive from Austin. Beautiful homes, great schools, open spaces, top-tier amenities, and neighbors of all stages of life are all part of the package.
Live near Austin on your terms… take advantage of its opportunities while enjoying a more peaceful way of life. Buying a home in The Colony sets you and your family up to thrive. Contact us for more info, and take a look at our current home inventory to get a feel for the kind of life waiting for you and your family.

Tags: Austin, Austin Breakfast, Bastrop local, Bastrop Texas, Breakfast in Austin, life in Bastrop, The Colony, The Colony Bastrop


Categorised in: The Colony, Uncategorized

This post was written by Jennifer Haveman