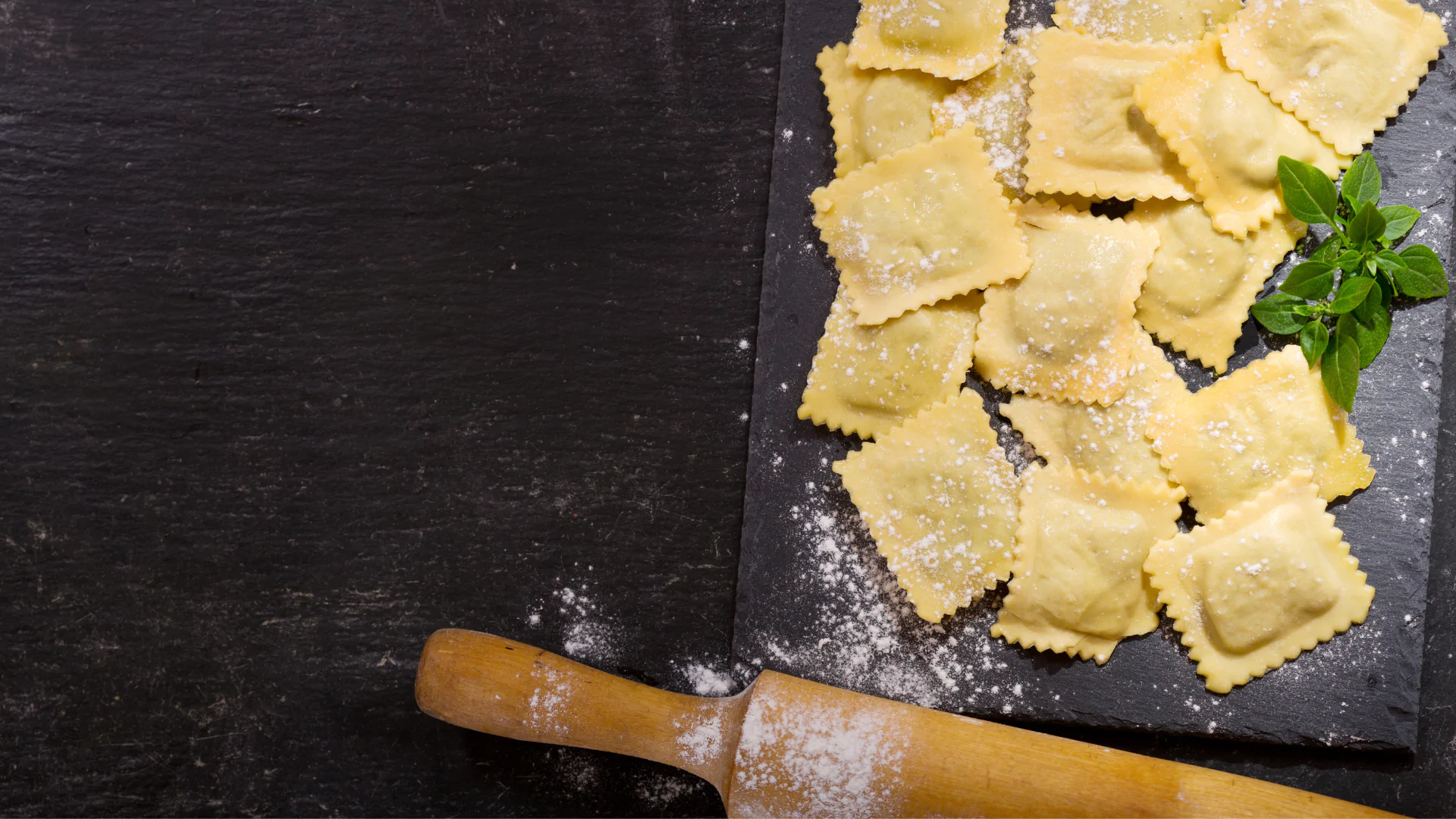 September 1, 2023 3:39 pm
Fall is an excellent time to up your foodie game! Fall veggies like mushrooms and squash are perfect for creating delicious dishes everyone will enjoy. And now you can get them fresh from the growers through a new co-op in Bastrop! Here are some recipes to get you started, plus the info you need to get your fresh veggie supply.
Not Your Kids' Ravioli
Ravioli is not just for kids anymore. It can transform into a sophisticated dish with layers of flavor, like herb-buttered balsamic mushroom ravioli. This quick cheese ravioli with buttery, balsamic caramelized mushrooms, and fresh garden herbs checks all the foodie boxes and gives you kitchen cred as a creative cook.
You'll need ravioli, mushrooms, a shallot, fresh garlic, thyme, dill, sage, and of course, butter. As for the mushrooms, you can choose from a wide variety—button, portobello, shitake, crimini, porcini, morel, and maitake, to name a few. And you can make the cheese ravioli yourself (if you have the time and energy), or get some from the fresh section at any grocery store. Try it with different options to see which ones your family craves the most.
Comfort Soup for Now and Later
Soup is our go-to for comfort food in the fall and winter. Try this butternut squash soup for a satisfying warmth with lots of flavor. Not only is butternut squash the creamy base, but it's also packed with comforting flavors: onions, garlic, fresh sage, rosemary, ginger, and EVOO. And it's so easy to make with a blender and a large Dutch oven. Keep it in the fridge for up to 4 days, or freeze it for up to a few months.

Chicken Pot Pie is the New Casserole
No time to make crust, or you just don't want to? This chicken pot pie casserole is an easy alternative that's just as good as the crusted version. You bake classic pot pie filling with buttery biscuits on top for that enticing golden brown glow. And it only takes around 60 minutes. Plus, you can mix it up by substituting turkey, roast beef, or all veggies.
Bountiful Baskets Food Co-Op
So now you need some fresh vegetables and herbs. Where do you start? Try a fresh batch from the Bountiful Baskets Food Co-Op, a new way to purchase produce from the farms. Here's how it works. You join the group and pool your funds to get volume discounts!

Each member gets about $50 worth of grocery-store quality produce. You contribute around $18-$22 per basket, then pick it up at Film Alley, typically on Saturdays. You can also opt for all organic produce for $10 more. Bountiful Baskets is a great way to get more veggies and fruit and save money!

You can make these recipes and more in the modern kitchen of your new home in The Colony. Plus, you'll be close to the co-op so you'll have fresh ingredients. Contact us today to up your foodie game in your new kitchen!

Tags: Bastrop Texas, Bountiful Baskets Food Co-Op, Fall Foods, Fall Produce, Fall Recipes, The Colony, The Colony Bastrop


Categorised in: Bastrop Local, Lifestyle

This post was written by Jennifer Haveman