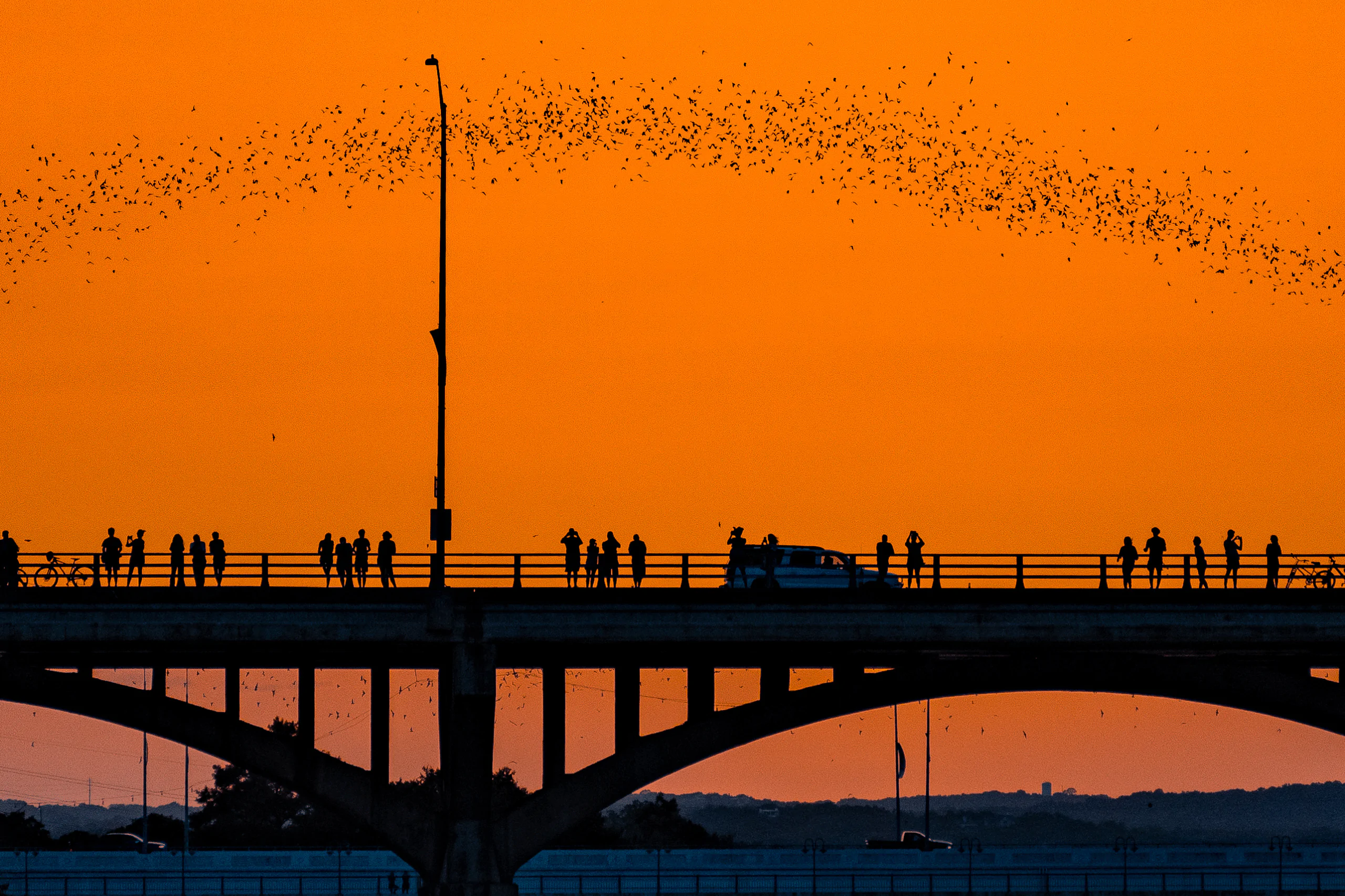 August 5, 2022 7:10 pm
Austin, Texas is known for many things, from live music to an exceptional array of food. But did you know the city is also known for its Mexican Free-Tailed Bats that have made the Congress Avenue Bridge their home during migration? The bats have become a staple of Austin, complete with a festival in their name!
This year's Bat Fest in Austin features 2 stages with live music, more than 50 arts & crafts vendors, delicious food and drinks, fun children's activities, a bat costume contest, and other bat-themed activities.
Bat Fest kicks off at 3 PM on Saturday, August 27, 2022, at the Congress Avenue Bridge. Admission is $25 in advance or $25 cash at the gate including all service charges and fees. Kids 8 and under get in free with an adult.
This year's musical lineup features:
Toadies
Chamillionaire
The Unlikely Candidates
Fetty Wap
Lil Flip
The Nixons
Bun B
DJ Shayna
There is also a bat costume contest with prizes that will be held at 6:20 PM. The prize is $100 for the best adult costume and $100 for the best children's costume. Participants will be lined up on stage, and the crowd will be asked to yell for the costume they like the best. Originality is encouraged.
What Bat Fest is All About
Besides bringing Austin together for a great music festival, Bat Fest is put on to recognize and protect the Congress Ave. Colony of Mexican Free-Tailed bats that live under the bridge. The Congress Ave. Colony is estimated to have anywhere from 500,000 to 1,500,000 bats at one time.
It's truly remarkable when the bats emerge from their habitats at dusk. Bat Fest's schedule highlights the colony's emergence for their nightly hunt for insects, but it's hard to schedule a festival around this natural phenomenon.
Because bats are wild animals, it is hard to predict exactly when the emergence will begin, but the flight usually begins between 7:00 – 8:45 p.m. The emergence can last up to 1/2 hour as 1.5 million Mexican free-tailed bats head out for their nightly flight.
This bat colony is a critical part of our local ecology, economy, and infrastructure. Besides controlling insect populations and decreasing the need for petrochemical pesticide interventions, these bats also provide unique biological research opportunities in energy production. Bat Fest draws attention to our local bat colonies and highlights just how fortunate we are to have these nocturnal creatures as our neighbors and ecological stewards.
So, bring everyone out to enjoy the festival, eat fantastic food, listen to some legendary musical acts, and witness over a million bats emerge from their slumber and descend upon swarms of insects throughout the Texas Hill Country.
More Near Austin
Austin is growing like never before. Between 2010 and 2020, Austin added 171,465 residents according to the U.S. Census. That puts Austin among the fastest-growing cities of the last decade.

Central Texas is a popular choice for professionals, businesses, and families who want a better life. It's for people who want access to nature, rivers, hunting, fishing, fresh air, and other friendly people. The smaller cities surrounding Austin are becoming more and more popular, as those who want to be near Austin, but prefer a quieter area to call home, are moving to the areas around the big city.

Bastrop, TX, is located just 30 miles southeast of downtown Austin, making it a great place to live, work, and play for people of all ages and lifestyles. The small city is known as the most historic small town in Texas and has been recognized as one of the best places to live in the state.

The Colony in Bastrop, TX is a thriving master-planned community near Austin that gives you and your family the kind of home, amenities, parks, and schools that you want, without the hustle and bustle of Austin. At The Colony, you're close to everything you need for a great lifestyle, but the commute is headache-free when you need to be in the big city.

Contact us to find out more about making an ideal life for you and your family in the Texas Hill Country at The Colony.

Tags: Austin bats, Austin Texas, Bastrop local, Bastrop Texas, Bat Fest 2022, The Colony Bastrop


Categorised in: Bastrop Local

This post was written by Jennifer Haveman