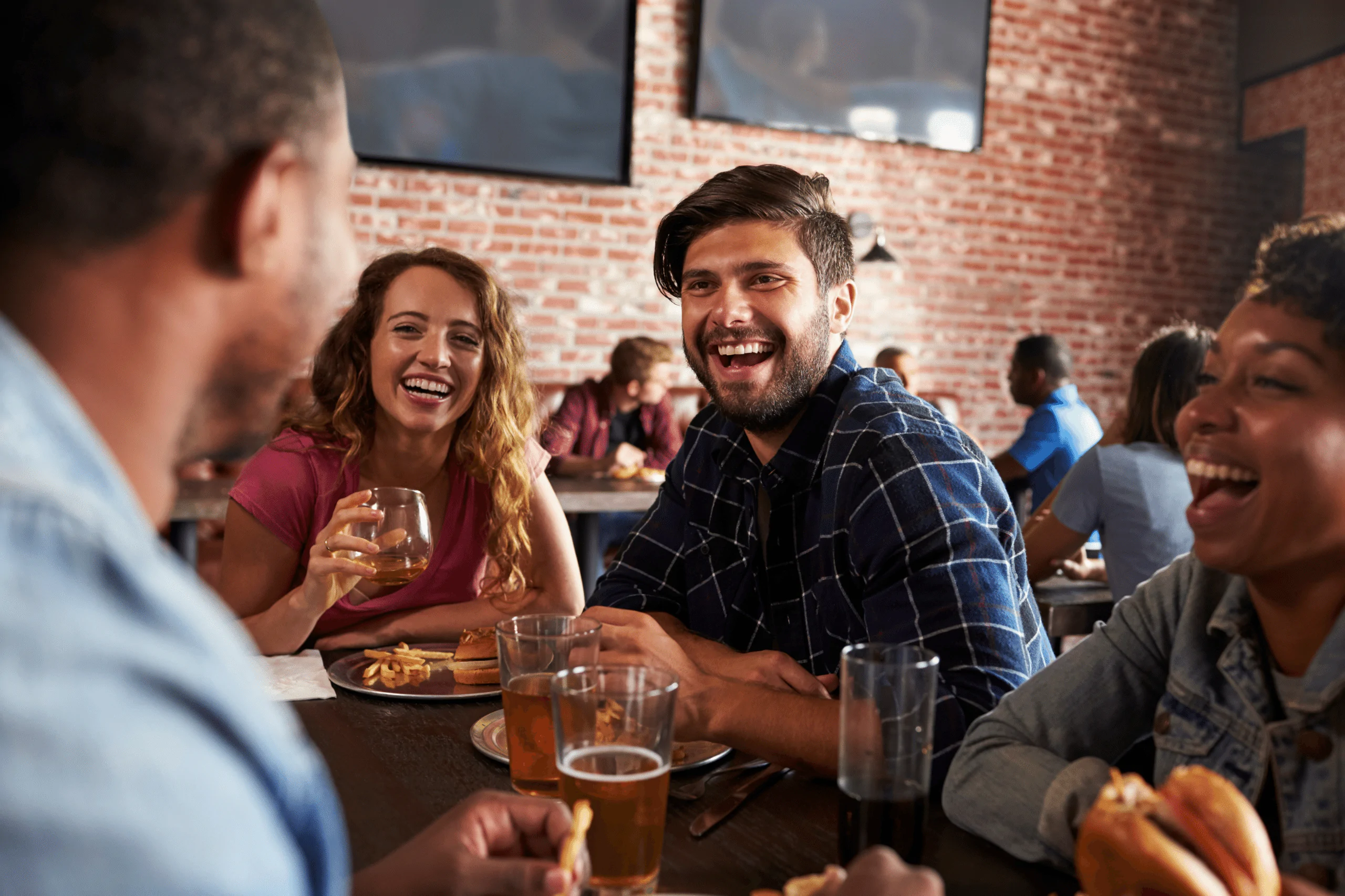 August 19, 2022 4:47 pm
Heroes Sports Bar & Scratch Kitchen is the place to be in Bastrop if you're trying to watch almost any sporting event in the nation (or in the world), get some great food, and hang out with your friends with a beer on the patio. This place has over 20 TVs, 12 taps, a full menu, and 8 acres of fun with an outdoor patio, playscape, and live music venue.
So the next time you want to treat yourself to a night out or catch your favorite team on their away games, head to Heroes so you can see for yourself how fun this place is. The food isn't just regular bar food, either. But don't take our word for it…Check out some of our favorites from Heroes' menu for yourself.
Menu Favorites
Lunch (11 AM -2 PM, Wed. – Sun.)
Guinness Battered Fish Tacos – Battered North Atlantic Cod served with waffle fries or coleslaw
Grilled Chicken Sandwich – Served with spicy chipotle aioli on a brioche bun
Dinner (2 PM – Close, Wed. – Sun.)
Burgers
All of Heroes' burgers compete for supremacy…
The Bastrop and Beyond, Just a Burger, Bacon Cheeseburger, Mushroom Swiss Burger, and the Black and Blue Burger are all delicious. Your favorite will depend on your particular palette.
Pizza
Heroes' pizza is woodfired and made with Italian flour, mozzarella, and olive oil that gives it an authentic taste and texture. Here are some of the best options:
Basic Cheese – mozzarella and sauce
The Aroma – mozzarella, basil, and sauce
The Heroes – pepperoni, mozzarella, and sauce
Community Garden – mushroom, pepper, tomato, mozzarella, and sauce
The Super Heroes – pepperoni, sausage, bacon, onion, jalapeno, green pepper, and tomato
Or, you can always build your own pizza just how you like it. Whichever pizza you choose, you won't be disappointed with the high-quality ingredients and authentic touch that Heroes puts into every pizza.
A Great Sports Bar in Bastrop
You can count on Heroes to have national and local sporting events showing, whether it is March Madness, college football or basketball, baseball or soccer. With 20 TVs surrounding the perimeter of the dining area, you won't miss a moment of your favorite team or sport.
Live music on an indoor and an outdoor stage, trivia, or other events will sometimes be on the schedule, but you will always be able to get your sports fix at Heroes.
A Community Watering Hole
Every community needs places where adults can go to unwind with friends after a long day, and Heroes fits the bill. Bastrop is lucky to have a high-end sports bar that serves great food.
Normally, in a city of Bastrop's size, you won't be able to find a place like Heroes. It'd be difficult to find a spot to watch a Premier League soccer match or an F1 racing event without shelling out big money for pay-per-view or streaming access.
But Heroes in Bastrop has you covered on that front. Just show up, sit down, and enjoy. Things are like that with several things in Bastrop:
Want great food? You're covered.
Want to be close to nature? Yup, got it.
Good schools? Top tier.
The list goes on and on. It's these kinds of benefits and perks that draw so many new families to the area. Combine the small-town feel with the fact that we're so close to Austin, and the result is that people are moving in faster than ever before, and we welcome the new additions to our community.

If you're looking for the perfect home in the Texas Hill Country, then come by The Colony in Bastrop to see for yourself what the best of the best homes near Austin look like. If you're curious, contact us for more info and our current inventory of homes.

Tags: #heroes sports bar & scratch kitchen, Bastrop local, Bastrop Texas, life in Bastrop, The Colony Bastrop, things to do in Bastrop


Categorised in: Bastrop Local

This post was written by Jennifer Haveman