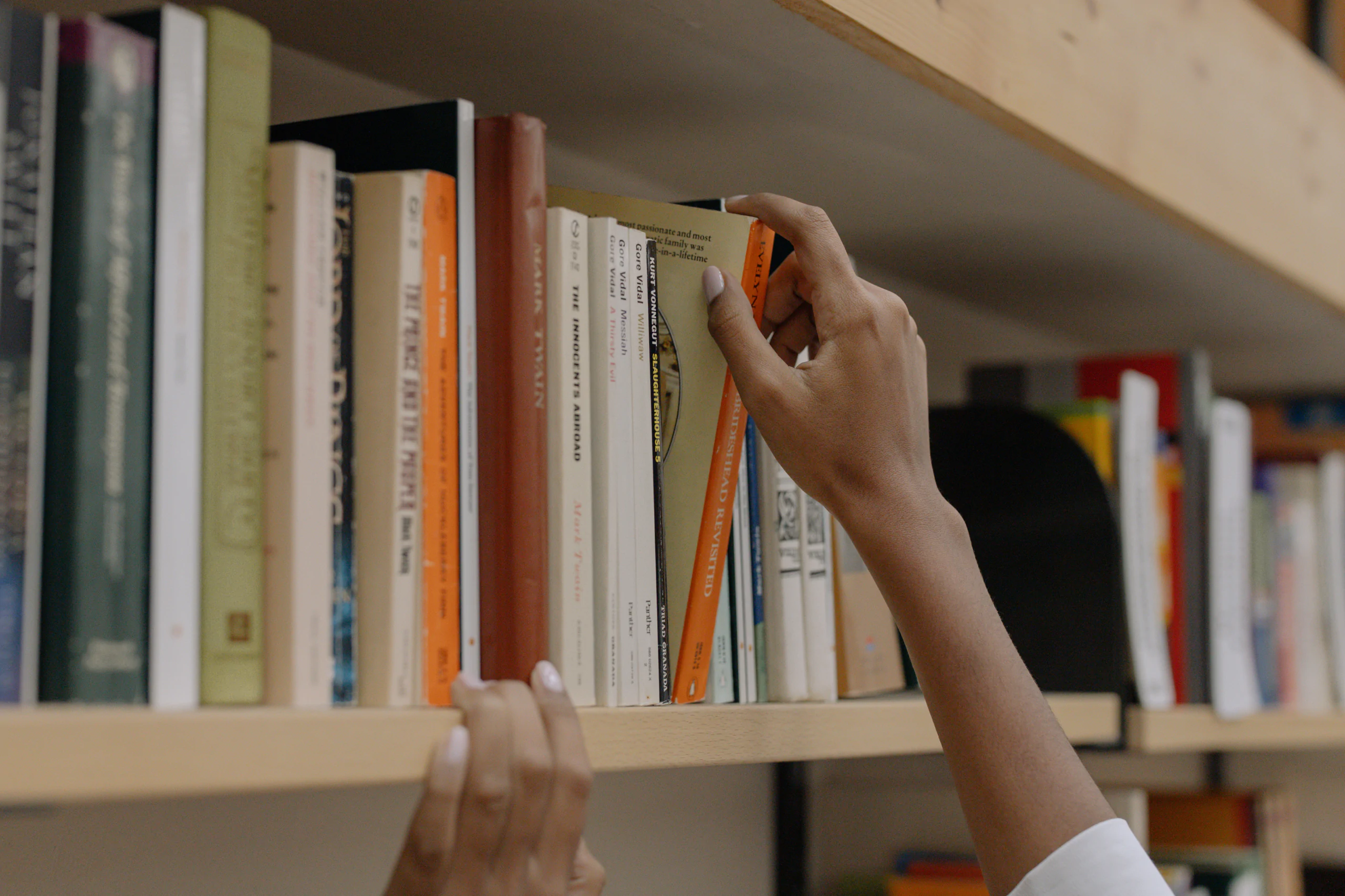 October 28, 2022 7:48 pm
A quality public library's value is hard to quantify. Considering factors such as the impact of improved access to education and resources, the benefits of economic activity with a city library, reduced crime due to increased literacy and reading levels, and more, it's safe to say that a public library is priceless.
The point is that a good library makes a community so much stronger and better to live in. Bastrop's library is incredibly valuable for this reason. Anyone in need of facilities and resources for personal and professional growth can find help at the Bastrop Public Library. Their mission is to enhance people's lives by providing services and access to resources in a safe and welcoming environment.
The Bastrop Library is open Monday, Wednesday, and Friday from 10-6 pm, Tuesday and Thursday from 1-9 pm, and Saturday from 10-4 pm, and is closed on Sunday.
Bastrop residents can get a library card for free because they already chipped in with their property taxes. Non-residents pay $25 for an annual membership or $15 for a 6-month membership. A library card gets you to access to a huge network of books, e-resources, computer workstations, meeting facilities, tech tutors, and much more.
But these opportunities weren't always available to the people of Bastrop. Bastrop's wonderful library is the result of a 170-year-long effort by women's groups to improve people's access to information.
A Remarkable History
The first "library" in Bastrop was established in 1852 by the Ladies Magazine Club. They solicited and donated over 1,000 books to get started. In 1900, the city was looking for a permanent location for the book collection and had been going back and forth with Andrew Carnegie about funding. But the building never materialized, and in 1938, Bastrop lost its library.
For a generation, there weren't many options. But In 1962, the Jaycettes (a women's group) worked with the Bastrop City Council to establish the Belle Moore Jones Memorial Library. In 1971, a permanent location was opened with a collection of 3,000 books and a full-time librarian. Then, in October of 1989, a new 6,000-square-foot building was opened at the current location of 1100 Church Street. That library location got a facelift in 2006.
Today, the 19,000-square-foot Bastrop Public Library houses a collection of over 50,000 items available to rent, including books, audiobooks, DVDs, magazines, and even cake pans. The dedicated staff strives to provide excellent service to the community and continues to look for ways to make the library relevant and accessible for all citizens.
Civic Service and A Thriving City
In Bastrop, our civic leaders know that their service is part of what helps our community thrive. The county and surrounding areas are experiencing an unprecedented boom, and it's largely due to the librarians, comptrollers, city inspectors, elected leaders, and active citizens that support community development.

The population of Bastrop County in 2021 was 102,058, a 37.2% increase from the 74,381 who lived there in 2010, according to usafacts. Tech companies, entertainment agencies, manufacturing facilities, and corporate HQs are relocating to Central Texas. We are absorbing the inevitable mass migration of professionals and young families that follows.

However, when house hunters find out that Bastrop takes care of its people, has great schools, retail, restaurants, and access to nature, it becomes that much more appealing.

If you're looking for the perfect home near Austin, then consider The Colony in Bastrop. In our community, you get to raise your family in a wonderful neighborhood with family-friendly amenities, high-quality homes, and easy access to Austin.

Amenities, walking trails, parks, a convenient location, and more, are all exclusively available to our residents. If that sounds like your style, reach out and see how to set yourself up the right way in your new life in Central Texas in The Colony.

Tags: Bastrop local, Bastrop Public Library, Bastrop Texas, Library, life in Bastrop, The Colony, The Colony Bastrop, things to do in Bastrop


Categorised in: Bastrop Local

This post was written by Jennifer Haveman