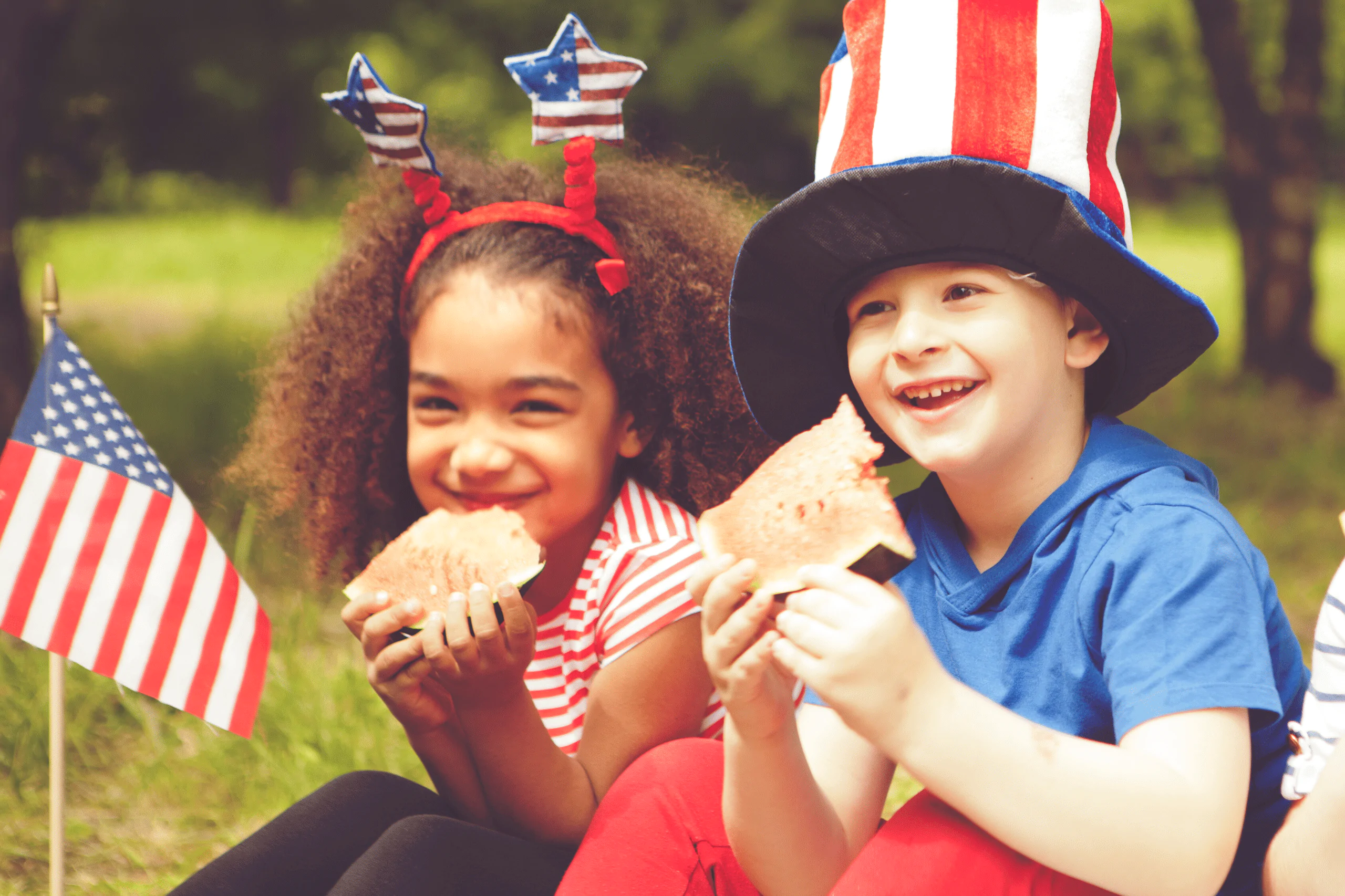 June 17, 2022 5:08 pm
The 4th of July leaves just one day of the year to celebrate the founding of our country, and this year it falls on a Monday. However, the city of Bastrop found a workaround for people to extend the celebration window for our nation's birth with the Bastrop Patriotic Festival on July 2nd at Fisherman's Park!
Of course, we will commemorate July 4th in a patriotic fashion, but Bastrop will also have a whole other day dedicated to patriotism and the American way. Saturday, the 2nd of July is when Bastrop will turn red, white, and blue to honor our country and celebrate everything American.
Experience everything from fun runs, food courts, jalapeno eating contests, petting zoos, fireworks, games, music, and more at this year's Bastrop Patriotic Festival. It's an event that you won't want to miss this 4th of July weekend. Let's take a look at what's on the schedule for this year.
Competitive Events
Fun Run
The Fun Run is a 1K race for the kiddos. It starts at 8 AM. Be sure you wear your favorite Patriotic Festival attire and come ready for fun! Register by June 18th and you are guaranteed this year's race shirt.
RUN, White, and Blue 5K
The 5K course for this year's Bastrop Patriotic Festival is a certified 5K course (just in case you are looking to qualify or put up an official time). Bastrop's 6th Annual RUN, White & Blue 5k is guaranteed fun.
Jalapeno Eating Contest
At 2 PM, Come out and show up how many Whataburger Hot Peppers you can eat! They have milk to cool your mouth after and prizes for the winner.
Pie Eating Contest
The pie eating contest starts at 3 PM. Only in Bastrop can you enter a pie eating contest sponsored by the Award-WINNING Maxine's Café & Bakery! Their pies are so good, that it won't matter if you win, you'll be excited just to be participating.
Cow Patty Bingo
Buy a $10 spot (6 for $50) for a chance to win a HUGE prize based on where the patty lands. The fun starts on the tennis courts around 4 PM. Where will the 'patty' land? Come out and watch!
Watermelon Eating and Seed Spitting Contest
How much watermelon can you eat, and how far can you spit the seeds? Come find out at 5 PM!
Family Fun w/The Kiddos
Petting Zoo
From 12 PM – 5 PM, kids can pet goats, sheep, potbelly pigs, chickens, and rabbits. Davenport Farms out of Lockhart will be putting up the zoo, and they deliver a real farm experience with over 20 animals.
Kiddie Train Rides
From 12 PM – 8 PM, kids can take a train ride to see the whole festival in one trip. All ages welcome! (The line to ride starts on Willow Street).
Water Wonderland
From 12 PM – 8 PM for $15, your kids can get access to Water Wonderland. Cool off and find some adventure in the water park! Be sure to bring your water shoes and sunscreen.
Face Painting
From 1 PM – 5 PM, get in the patriotic spirit with your face painted in red, white, & blue themes. It is FREE and just one more fun activity for kids at Bastrop's Patriotic Festival.
Patriotic Events
Presentation of the Colors & Mayor's Remarks
At 7 PM, we'll hear a few words from Bastrop's Mayor, Connie Schroeder.
Patriotic Medley of Songs
At 9 PM, our friends from Bastrop Christian Church and First Baptist Church who make up a portion of "A Joyous Christmas" choir will be center stage, performing a medley of patriotic music and ending with the National Anthem just before the fireworks. This is a choir performance you do not want to miss!
Patriotic Festival Fireworks Display
At 9:15 PM, be sure to catch the crown jewel of the Patriotic Festival. Grab a spot on the lawn and enjoy!
Bastrop's Patriotic Spirit
The Bastrop Patriotic Festival is a great example of why living in Bastrop is becoming so popular. The spirit of Texas and the best parts of America are alive and well in our growing city. We uphold our town, state, and national traditions with pride and honor, and it's reflected in the city's celebrations and festivals.

If you're considering moving to the Texas Hill Country near Austin, then The Colony Bastrop is the first place you should check out. Living in our community puts you close to Austin, but still tucked away in a genuine American town. You and your family have room to grow and prosper here.

Contact us for more info on how you can find the perfect place for you and your family near Austin in Bastrop, TX.

Tags: Bastrop, Bastrop Patriotic Festival, Bastrop Texas, The Colony Bastrop


Categorised in: Bastrop Local, Uncategorized

This post was written by Jennifer Haveman