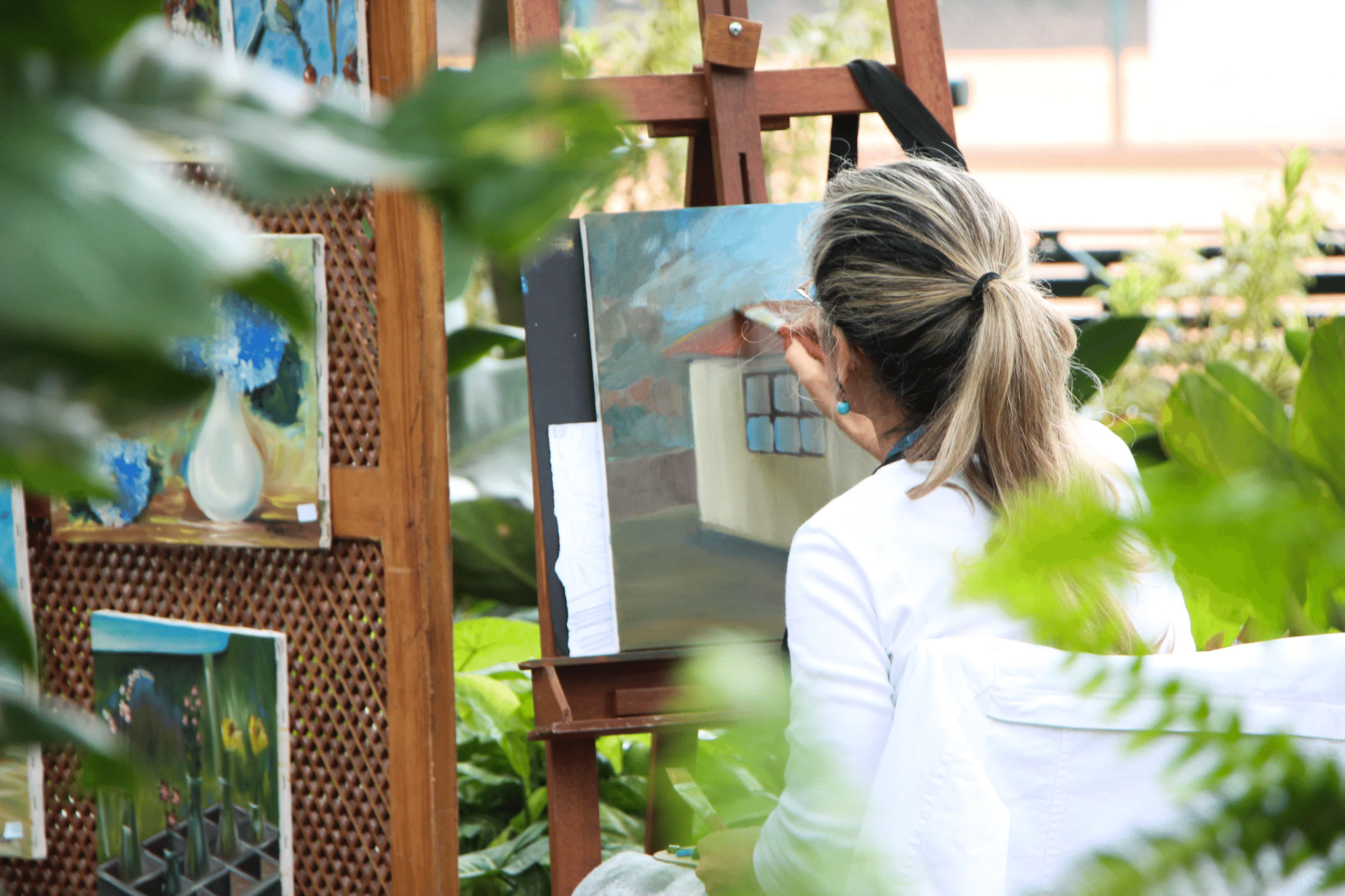 November 4, 2022 3:18 pm
Bastrop Art Fest on November 5th
Attention art fans and patrons!
The Lost Pines Art Center is holding its annual Bastrop Art Fest this coming Saturday, November 5th, 11 am-5 pm! You can shop regional arts and crafts vendors, watch and participate in artist demonstrations, and enjoy great food from Southside Market and BBQ.
You and the kids can take part in guided art projects for all ages. Instructors and experts will walk you through different art projects step by step. You get to learn a new skill and take home your unique creation!
Also, be sure to check out Brazilian music from Paula Maya & Bossa Nova Plus from 2-4 pm. Admission to the festival is free and all proceeds go to support local causes. So come out and enjoy this fundraising event put on by the Lost Pines Art Center in Bastrop.
What's The Lost Pines Art Center?
The center provides art classes, exhibits, and support for the development of the arts, along with hosting and organizing the Bastrop Art Fest each year.

The organization's beginnings trace back to 1998 when local artists founded the Bastrop Fine Arts Guild. As Bastrop grew bigger, so did the demand for art gallery space, art programs, events, cultural activities, and artist services. To accommodate increased demand, the Guild expanded and established what is now the Lost Pines Art Center.

Today, it's located at the 100-year-old Powell Cotton Seed Mill silos. The space had fallen into disrepair until the guild stepped in. Construction on the project finished in December 2016, and the Bastrop Fine Arts Guild made the decision to change its name to the Lost Pines Art League.

A generation of dedicated artists and patrons built what we see and experience today. If you haven't already, go see for yourself what local artists are creating. Hours at the center are Monday-Friday, 9 am-5 pm, and Saturday 11 am-5 pm. Just like the festival, admission to the center is free for all ages.

Membership

A membership at the art center is a great way to support their cause and get involved. An individual membership costs $50/year and a family membership costs $75/year. When you become a member of the Lost Pines Art League, you are supporting our city's cultural events, arts education, and community outreach in Bastrop. Members can also hang up to two pieces in our Member's Gallery and are eligible to be featured in Artist Spotlights.

Classes

The organization offers art classes at every skill level. You can learn through hands-on instruction from League Member Artists and/or guest instructors from all over the country. The wide variety of classes exposes you to traditional techniques, unique mediums, and modern styles.

Bastrop and The Arts

The art center is thriving because they receive strong support from the community. An active arts scene is a sign that a city is alive and well—and Bastrop is alive and well.

Even if you're not in love with art festivals and art in general, this still makes life in Bastrop better. Art brings more economic activity, more diverse interests and talents, and creative solutions to community problems (like turning a defunct grain silo into a community space). This is a big reason why people from all over the world are choosing to move to Bastrop in record numbers.

Tech and manufacturing companies are relocating to Central Texas, and new people are coming with them. Transplants are choosing cities near Austin that fit their interests and style. People choose Bastrop because it has some of the best natural landscapes, people, food, culture, music, and art in the area.

Plus, Bastrop had a thriving arts scene before the recent boom. Newcomers and artists can join the scene instead of having to start from scratch.

If you're considering moving to Central Texas, it's important to know that not all communities are created equal. The Colony in Bastrop has dream homes, amenities, schools, beautifully manicured open spaces, access to nature, and more waiting when you get here. There's no reason why you can't become a part of the best master-planned community near Austin. Reach out to find out more about how to get the process started.

Tags: Art in Bastrop, Bastrop Art Fest, Bastrop local, Bastrop Texas, fun in Bastrop, life in Bastrop, Lost Pines Art Center, The Colony, The Colony Bastrop, things to do in Bastrop


Categorised in: Bastrop Local

This post was written by Jennifer Haveman